| | | |
| --- | --- | --- |
| | Categories | |
Safaris in Kenya
Safaris to Tanzania
Tours to Egypt
Seychelles Services
South Africa Safaris
Ethiopia Safaris
Zanzibar Safaris
Rwanda Safaris
Uganda Safaris
Short Excursions in Kenya
| | | |
| --- | --- | --- |
| | Tours & Safaris | |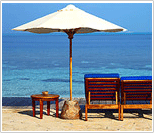 Land of sunlight, space and splendor, land of elephant, lion, leopard and cheetah, she stamps her imprint on your soul like nowhere else on earth. South Africa, Tanzania, Kenya, Uganda, Seychelles, Egypt and Rwanda: We offer safaris in all this destination in Africa.

Safari holidays in Africa with its abundant wildlife, scenic grandeur, unsurpassed adventures, and varied cultural splendors - all these elements combining to give you a distinctive glimpse into this unique continent.
| | | |
| --- | --- | --- |
| | Best Hotels & Wildlife Lodges in Kenya | |
Mombasa Hotels & Resorts

The great city of Mombasa is populary known for its sandy, pristine beaches as well as its ancient history. Many people are attracted to this coastal city for relaxation purposes as well as business. Because Mombasa attracts lots of foreign tourists, you will find awesome hotels and resorts that cater to all kinds of budgets and preferences

Nairobi Hotels

Nairobi was once known as the green city in the sun. Nairobi is a fairly advanced city within the continent of Africa and it boasts of International bodies having their headquaters here. Nairobi has good road infrastructure as well as advanced telecommunication industry and many business travelers will find the resources they needs here. There are different kinds of hotels in Nairobi that cater to the needs of different clients. We have 2,3,4 and 5 star properties here as well as furnished apartments.

Masai Mara Camps & Lodges

Masai Mara is world famous and is home to the Great Wildebeest migration that occurs between Kenya and Tanzania. There are many lodges, budget, luxury and exclusive camps that have been set up in this location Maasai Mara is home to millions of wild animals and visitors to this game reserve will not be disappointed. The big five all have their home here as well as many bird species for those that love going on bird watching tours.

Samburu Lodges
| | | |
| --- | --- | --- |
| | Africa Hotels/Resorts/Camps/Lodges | |
Africa Hotels/Resorts/Camps/ Lodge If you are looking for Accommodation in Africa and wanting to enjoy your vacation or safari at one of Africa's luxury holiday resorts such as Sun City or a superb wildlife game lodge with many mammals, birds, reptiles and beautiful flora and eco-systems such as Mala Mala , Sabi Sabi, Singita or the Serengeti then you have come to the correct website.

As a discerning traveller, you would like to spend your money wisely and have a memorable vacation or safari in Africa and thus we have chosen only the best holiday resorts, wildlife lodges & luxury African hotels to feature on our web-site..
| | | |
| --- | --- | --- |
| | OUR MEMBERSHIPS | |
Join us on:
Facebook: Crane Travel & Tours Ltd
Twitter: Crane Travel
Linked In: Joshua Hallonda
Tripatini: Crane Travel & Tours Ltd
"Without Crane Travels You Are On Your Own"
| | | |
| --- | --- | --- |
| | Hotel Booking | |
| | | |
| --- | --- | --- |
| | Client Testimonials | |
"They are the best in business! Excellent service,compentent workers,very professional..."


- John Mckenzie
"I'm really satisfied with Crane service,they made me feel like I'm their only client. "


- Jane Walter
View more