| | | |
| --- | --- | --- |
| | Categories | |
Safaris in Kenya
Safaris to Tanzania
Tours to Egypt
Seychelles Services
South Africa Safaris
Ethiopia Safaris
Zanzibar Safaris
Rwanda Safaris
Uganda Safaris
Short Excursions in Kenya
| | | |
| --- | --- | --- |
| | Tours & Safaris | |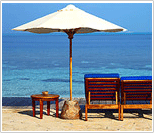 Land of sunlight, space and splendor, land of elephant, lion, leopard and cheetah, she stamps her imprint on your soul like nowhere else on earth. South Africa, Tanzania, Kenya, Uganda, Seychelles, Egypt and Rwanda: We offer safaris in all this destination in Africa.

Safari holidays in Africa with its abundant wildlife, scenic grandeur, unsurpassed adventures, and varied cultural splendors - all these elements combining to give you a distinctive glimpse into this unique continent.
| | | |
| --- | --- | --- |
| | Short Excursions in Kenya, Africa | |
Lake Baringo/Lake Bogoria
Daily departures at 0830hrs
You will be picked up from your hotel and driven into the Rift Valley Region on to Lake Baringo. You will have the chance to explore Lake Baringo by foot, which has a large population of fish, which in turn attract large numbers of pelicans and fish eagles. The lake is also well populated with crocodiles. (Optionally, boat rides can be arranged directly with the Club).
Lunch at the Club.
After lunch drive to Lake Bogoria. This lake is still volcanically active, and the western shore is lined with spouting geysers, spurting steam and bubbling geothermal pools. Fresh water springs at the lake edge attract an abundance of birds and wildlife. The soda waters of the lake attract massive flocks of Flamingo. The shores are always lined with gazelle, zebra, and baboons amongst others.
Later in the afternoon, drive back to Nairobi arriving early in the evening.
Lake Nakuru
Daily departures at 0830hrs
You will be picked up from your hotel and driven to Lake Nakuru. Early lunch at the lodge.
After lunch, drive to Lake Nakuru for an afternoon of game viewing. Lake Nakuru provides visitors with one of Kenya's best-known images. Thousands of flamingos in a single massive flock, fringe the shores of this soda lake. The lake has become world famous for these birds, who visit the lake to feed on algae that forms on the lakebed.
Lake Nakuru has more than just flamingos. There is also a National Park and an important rhino sanctuary. Both black and white rhinos are found here, and are often seen resting under acacia trees by the lakeshore. There are also huge herds of waterbuck, zebras, buffalos, the endangered Rothschild Giraffes and more.
Late afternoon drive back to Nairobi.
The soda waters of Lake Bogoria are said to be medicinal and help heal skin diseases like eczema
Hells Gate – Naivasha
Daily departures at 0830hrs
Pick up from your hotel for a drive to Naivasha Town and further on to Hell's Gate National Park an ideal getaway for a day trip. It is famous for its natural geysers, stark rock towers and geothermal steam that make it one of the most atmospheric parks in Africa. The whole morning is spent in this Park.
This park was named for its pair of massive red tinged cliffs framing a geothermic active interior of steam vents and bubbling springs.
Drive to Lake Naivasha for lunch.
After lunch explore this lake on foot or take an optional boat ride around the lake.
Lake Naivasha is a beautiful freshwater lake, fringed by thick papyrus. The waters of the Lake draw a great range of game to the shores. Giraffes wander among the acacia trees, buffalo wallow in the swamps and Colobus monkeys call from the treetops while the lakes large hippo population sleeps the day in the shallows.
Late afternoon drive back to Nairobi.
Nairobi City Tour
Daily departures 3hrs
Your tour starts in the city center and includes the colorful city market, Railway Museum, National Museum and the adjacent snake park, parliament building and the Kenyatta International Conference center
Nairobi National Park
Daily departures at 0830hrs – 4hrs
An early morning or an afternoon visit to this superb National Park, only eight miles from the city center. Wildlife roams this magnificent park, which provides an excellent opportunity for photography
Carnivore Experience
LUNCH OR DINNER
The carnivore restaurant is quite famous for its combination of tasty cuisine with emphasis on barbeque meat in pleasant surroundings.
Apart from beef, pork and other traditional meats, you will have an opportunity to taste a variety of delicious Exotic Meats including Ostrich, Crocodile and Turkey. The carnivore is a must for meat lovers!
The restaurant is open for lunch and dinner.
Karen Blixen Museum & Giraffe manor
DAILY DEPARTURES 3 hrs
Visit the Karen Blixen Museum, the original home of the talented Danish writer, Karen Blixen. The Museum provides a glimpse into the past and provides an opportunity to relive the life of this famous writer.
Proceed to the Giraffe center where you will have an opportunity to see and feed Daisy, the famous Rothschild Giraffe
The Bomas of Kenya
Daily departures at 1400Hrs
Just a few kilometers from the city center are numerous homesteads reflecting Kenya's varied cultures. The homesteads or Bomas have been recreated for visitors to see the traditional village life and here you will have an opportunity to watch displays of traditional dances of different tribes and visit the typical Bomas.
| | | |
| --- | --- | --- |
| | Africa Hotels/Resorts/Camps/Lodges | |
Africa Hotels/Resorts/Camps/ Lodge If you are looking for Accommodation in Africa and wanting to enjoy your vacation or safari at one of Africa's luxury holiday resorts such as Sun City or a superb wildlife game lodge with many mammals, birds, reptiles and beautiful flora and eco-systems such as Mala Mala , Sabi Sabi, Singita or the Serengeti then you have come to the correct website.

As a discerning traveller, you would like to spend your money wisely and have a memorable vacation or safari in Africa and thus we have chosen only the best holiday resorts, wildlife lodges & luxury African hotels to feature on our web-site..
| | | |
| --- | --- | --- |
| | OUR MEMBERSHIPS | |
Join us on:
Facebook: Crane Travel & Tours Ltd
Twitter: Crane Travel
Linked In: Joshua Hallonda
Tripatini: Crane Travel & Tours Ltd
"Without Crane Travels You Are On Your Own"
| | | |
| --- | --- | --- |
| | Hotel Booking | |
| | | |
| --- | --- | --- |
| | Client Testimonials | |
"They are the best in business! Excellent service,compentent workers,very professional..."


- John Mckenzie
"I'm really satisfied with Crane service,they made me feel like I'm their only client. "


- Jane Walter
View more