| | | |
| --- | --- | --- |
| | Categories | |
Safaris in Kenya
Safaris to Tanzania
Tours to Egypt
Seychelles Services
South Africa Safaris
Ethiopia Safaris
Zanzibar Safaris
Rwanda Safaris
Uganda Safaris
Short Excursions in Kenya
| | | |
| --- | --- | --- |
| | Tours & Safaris | |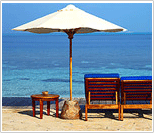 Land of sunlight, space and splendor, land of elephant, lion, leopard and cheetah, she stamps her imprint on your soul like nowhere else on earth. South Africa, Tanzania, Kenya, Uganda, Seychelles, Egypt and Rwanda: We offer safaris in all this destination in Africa.

Safari holidays in Africa with its abundant wildlife, scenic grandeur, unsurpassed adventures, and varied cultural splendors - all these elements combining to give you a distinctive glimpse into this unique continent.
| | | |
| --- | --- | --- |
| | Car Hire Services | |
Crane Travel & Tours Ltd has a variety of well maintained motor vehicles that can be hired from our offices on either chauffeur driven or on self driven basis. We are able to provide you with affordable car hire; holiday car rentals in East Africa, Africa limousine hire, and shuttle services in Kenya plus airport and seaport transfers in Kenya and East Africa.

We have a wide range of vehicles:





Vehicle Type                         Total Units

a) Toyota Corolla 110             10 units

b) Small 4 X 4                         4 units

c) Large  4 X 4                        4 units

d) Safari Minivans                   10 units

e) Luxury Benz                        2 units

f) Coaches                               1 unit  

 

                                    Total    31 units  

(All Car hire rates available on Request)

Benefits


1. 24 HR Mobile Phone assistance.
2. Self drive and chauffer driven options.
3. Affordable Rates.
4. Special long term rates. 
5. Rent it Here, Leave it there options.
6. Airport and hotel delivery services all over Kenya.
7. Range of insurance options.
8. Friendly courteous & safe drivers, 98% safety record.
9. Luxury saloon and 4WD's, 9-seater, 25-seater also available.

Car Hire And Rental  Rates

 

Kindly contact us for your special rates.

 

If arriving late or having to acquire a visa our driver will patiently wait for you with a sign board reading your name.

 

Car Hire Conditions

 

Driver's license
The hirer and/or authorized driver must have held a full and valid driving license for a minimum of 2 years up to and including the time of hire and that license must bear no current endorsements during the last two years. A driving license from the country of residence or an international driver's permit is generally acceptable, provided valid as above


Driver
The hirer and/or authorized driver must be over 23 years of age and under 70 years of age. The hirer and/or authorized driver must also be in possession of a proper means of identification other than a driver's license.


Insurance
A compulsory daily insurance charge is payable by the hirer. All our vehicles are insured but in all cases, the hirer is responsible for repairs arising from damage to the vehicle to a tune of us$. 150/- or 10%, whichever is greater. In the event the cost of repairs is less than us$ 150-, the hirer will meet the entire cost. Windscreen and broken glass are the responsibility of the hirer. Loss of tyres & tools are not covered by CDW.


Car hire agreement
Self drive cars are hired subject to the company's standard form of agreement notwithstanding the above conditions the company reserves the right to refuse a hirer at anytime without assigning any reason.


Security
The vehicles must be locked when unattended. The vehicle must not be parked in a public area for long periods. The hirer is responsible for the security of the vehicle and in an event of theft is liable for payment of vehicle or repairs thereafter unless theft protection (TP) is taken which reduces the responsibility to US$ 500. The hirer must not carry passengers for reward or gain.


Terms of payment
Payments can also be made by charge cards [i.e. visa and MasterCard and the total cost of the rental will be charge on completion excluding petrol.
| | | |
| --- | --- | --- |
| | OUR MEMBERSHIPS | |
Join us on:
Facebook: Crane Travel & Tours Ltd
Twitter: Crane Travel
Linked In: Joshua Hallonda
Tripatini: Crane Travel & Tours Ltd
"Without Crane Travels You Are On Your Own"
| | | |
| --- | --- | --- |
| | Hotel Booking | |
| | | |
| --- | --- | --- |
| | Client Testimonials | |
"They are the best in business! Excellent service,compentent workers,very professional..."


- John Mckenzie
"I'm really satisfied with Crane service,they made me feel like I'm their only client. "


- Jane Walter
View more