| | | |
| --- | --- | --- |
| | Categories | |
Safaris in Kenya
Safaris to Tanzania
Tours to Egypt
Seychelles Services
South Africa Safaris
Ethiopia Safaris
Zanzibar Safaris
Rwanda Safaris
Uganda Safaris
Short Excursions in Kenya
| | | |
| --- | --- | --- |
| | Tours & Safaris | |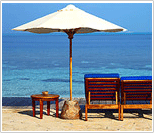 Land of sunlight, space and splendor, land of elephant, lion, leopard and cheetah, she stamps her imprint on your soul like nowhere else on earth. South Africa, Tanzania, Kenya, Uganda, Seychelles, Egypt and Rwanda: We offer safaris in all this destination in Africa.

Safari holidays in Africa with its abundant wildlife, scenic grandeur, unsurpassed adventures, and varied cultural splendors - all these elements combining to give you a distinctive glimpse into this unique continent.
| | | |
| --- | --- | --- |
| | 5 DAYS/ 4 NIGHTS ZANZIBAR HONEYMOON -SUGAR AND SPICE ZANZIBAR | |
"Mbweni Ruins Hotel: 4 nights FB" – minimum 2 persons
Day 1
Meet and greet at Zanzibar International Airport. Transfer to the hotel and recover from the journey. Lunch and relax at the hotel in the afternoon. Private Candlelit dinner + sparkling wine O/N at MBWENI RUINS HOTEL
Day 2
After Breakfast, choose a special pampering treatment at our Spa: Choose one of these options:
Aromatherapy Massage
"Mbweni Glow" exfoliation and rehydration
Zanzibar Spice Scrub
Zanzibar Floral Scrub
Rehydrating Coconut Delight
Botanical Facial
Ayurvedic Facial
Lunch, relax at the hotel or take the shuttle bus into town to wander round the bazaars. Return in time for dinner. Dinner and O/N at MBWENI RUINS HOTEL
Day 3
After Breakfast, guided tour of Stone Town. Enjoy the bazaars and walk the narrow streets. Return to the hotel for lunch and a nap in the afternoon. Swim in the sea or in the pool, try our "ngalawa" (Zanzibar outrigger hand-hewn boat) wander round the botanic garden grounds and explore the ruins from the era of Livingstone and Stanley. Dinner and O/N at MBWENI RUINS HOTEL
Day 4
After Breakfast, take a dhow trip to one of the small islands or sandbanks opposite the hotel, with a picnic lunch. Return to the hotel in the afternoon. Dinner and O/N at MBWENI RUINS HOTEL
Day 5
After Breakfast, transfer to Airport End of Crane Travels services
We recommend our Baobab Suite if it is available (there is small extra charge, listed in rates below)
If you want to add extra days on, please see our rates below. Many further trips and treats can be enjoyed in Zanzibar - all can be arranged easily by the hotel staff after the arrival of the guests (at extra cost, not included in package price)
| | | |
| --- | --- | --- |
| | Africa Hotels/Resorts/Camps/Lodges | |
Africa Hotels/Resorts/Camps/ Lodge If you are looking for Accommodation in Africa and wanting to enjoy your vacation or safari at one of Africa's luxury holiday resorts such as Sun City or a superb wildlife game lodge with many mammals, birds, reptiles and beautiful flora and eco-systems such as Mala Mala , Sabi Sabi, Singita or the Serengeti then you have come to the correct website.

As a discerning traveller, you would like to spend your money wisely and have a memorable vacation or safari in Africa and thus we have chosen only the best holiday resorts, wildlife lodges & luxury African hotels to feature on our web-site..
| | | |
| --- | --- | --- |
| | OUR MEMBERSHIPS | |
Join us on:
Facebook: Crane Travel & Tours Ltd
Twitter: Crane Travel
Linked In: Joshua Hallonda
Tripatini: Crane Travel & Tours Ltd
"Without Crane Travels You Are On Your Own"
| | | |
| --- | --- | --- |
| | Hotel Booking | |
| | | |
| --- | --- | --- |
| | Client Testimonials | |
"They are the best in business! Excellent service,compentent workers,very professional..."


- John Mckenzie
"I'm really satisfied with Crane service,they made me feel like I'm their only client. "


- Jane Walter
View more