| | | |
| --- | --- | --- |
| | Categories | |
Safaris in Kenya
Safaris to Tanzania
Tours to Egypt
Seychelles Services
South Africa Safaris
Ethiopia Safaris
Zanzibar Safaris
Rwanda Safaris
Uganda Safaris
Short Excursions in Kenya
| | | |
| --- | --- | --- |
| | Tours & Safaris | |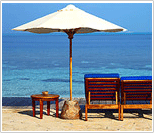 Land of sunlight, space and splendor, land of elephant, lion, leopard and cheetah, she stamps her imprint on your soul like nowhere else on earth. South Africa, Tanzania, Kenya, Uganda, Seychelles, Egypt and Rwanda: We offer safaris in all this destination in Africa.

Safari holidays in Africa with its abundant wildlife, scenic grandeur, unsurpassed adventures, and varied cultural splendors - all these elements combining to give you a distinctive glimpse into this unique continent.
| | | |
| --- | --- | --- |
| | EXCURSIONS & SHORT TRIPS IN ZANZIBAR | |
ZANZIBAR ISLAND
Zanzibar the Spice Island lies in the Indian Ocean off the coast of Kenya and Tanzania Mainland. To explore Zanzibar is to discover a reality in which tourists are finding hard to catch on. Here the charm of nature and legend combine as one in a world of white beaches and finite variety of fish and sandy coral insects emerge from the sea at low tide. Zanzibar is a total green Island of tall trees, huge baobabs and slender coconut palms pervaded by the sand of cloves drying out in the sun.
The fortified stone town overlooking the sea was founded by Arabs Sultans. It was once the principle market on the trade route between Asia and Africa and during the last century it was the point of departure for explorers in pursuit of mysteries of Africa.
TOURS
CITY OR TOWN TOUR On this tour you will view the most of historical sites. i.e. the Sultan's Palace named House of Wonders and people's Palace. Zanzibar town market, National Museum, Stone town and Maruhubi Palace Ruins. As you remember that Zanzibar was the slave centre market in Africa, you will visit Zanzibar old slave market closed 6th June, 1873 as well as famous exlpores house Dr. David Livingston. Shopping in the delightful boutiques, souvenir and spice shops is guaranteed.
SPICE TOUR
It is the tour that will prove out why? Usually Zanzibar is referred to as the SPICE ISLAND, because most of the spices and tropical fruits are to be seen, tested as well as smelted, spices like cloves (nellcan), Cardamon, cinnamon, black pepper, lemon grass, nut mug, Zanzibar root and ginger. We have also wonderful tropical fruits like jack fruits, casted apple etc. You may visit Kidichi Baths built in 1850 by the first Sultan for his wife Sheharzard (grand daughter of Fateh Ali Shah of Persia).
DOLPHIN TOUR
In the morning or afternoon we transfer you to the South West Coast (kizimkazi) vial Dimbani where you visit the old mosque in East Africa. On arrival, time is for swimming and playing with dolphin since they are very friendly with people.
LOCAL FISHING TRIP
A client accompanied by our boatman (very experienced in local fishin) is taken to the best area on the west coast for fishing different kind of fish Changu & Tuna. All fishing equipment, tackle and bait are available for comfortable day trip, some fruit are provided to the client.
NORTH COAST TOUR
It is a full day tour. It covers a collection of different points of interests. You may see portugese ruins at Fukuchani, the client also may have a stop over at Mkokoteni local fish market to see lobsters and calamari for barbeque at Nungwi White Sandy beach. Local food will be provided to make a clinet have a taste of Zanzibar. Sailing dhows are constructed - ideal to take a picture. Also they will practice culture and traditional people.
FIRST MARINE PARK IN TANZANIA (CHUMBER ISLAND)
On this tour the client will visit CHUMBE ISLAND which is eight miles south of Zanzibar town. It is one among the protected areas which is listed by the United Nations. 367 species of fish have been identified such as Living Tiger Cowrie, Tirtons Horns, Hebrew cone. Environmental sound techniques are used to preserve nature and to provide you with all combforts for a pleasant stay. Its coral reef is a shallow reef which is a paradise for snorketlers (unlimited time).
SOUTH/EAST COAST TOUR
Trip to South Coast via Jozani Forest which is famous for her red Colobus monkeys. You will enjoy sun-bathing on white and unspoilt sandy beaches, swim or snorketl around the coral reefs. It is a full day tour.
ZALA PARK
The client will visit ZALA PARK which is an unique area protected for different type of reptiles founded in Zanzibar.
MANGROVE CONSERVATION AREA
On this tour the client will visit at KISAKASAKA vial Fumba to see management plan area for mangrove trees.
JOZANI MONKEY FOREST
This is the only natural forest in Zanzibar and automatically becomes home to the rare red colobus monkey, extra ordinary rare colobus monkeys which are very rare species guarantee tame monkeys. On the way back you may visit Mwinyi Mkuu Palace at Dunga Ruins, former residence of local ruler with rich history.
PRISON ISLAND
The Island is ideal for picnic with light refreshment. It is a home of wonderful giant tortoises of about 250 years old. It is worth to visit.
| | | |
| --- | --- | --- |
| | Africa Hotels/Resorts/Camps/Lodges | |
Africa Hotels/Resorts/Camps/ Lodge If you are looking for Accommodation in Africa and wanting to enjoy your vacation or safari at one of Africa's luxury holiday resorts such as Sun City or a superb wildlife game lodge with many mammals, birds, reptiles and beautiful flora and eco-systems such as Mala Mala , Sabi Sabi, Singita or the Serengeti then you have come to the correct website.

As a discerning traveller, you would like to spend your money wisely and have a memorable vacation or safari in Africa and thus we have chosen only the best holiday resorts, wildlife lodges & luxury African hotels to feature on our web-site..
| | | |
| --- | --- | --- |
| | OUR MEMBERSHIPS | |
Join us on:
Facebook: Crane Travel & Tours Ltd
Twitter: Crane Travel
Linked In: Joshua Hallonda
Tripatini: Crane Travel & Tours Ltd
"Without Crane Travels You Are On Your Own"
| | | |
| --- | --- | --- |
| | Hotel Booking | |
| | | |
| --- | --- | --- |
| | Client Testimonials | |
"They are the best in business! Excellent service,compentent workers,very professional..."


- John Mckenzie
"I'm really satisfied with Crane service,they made me feel like I'm their only client. "


- Jane Walter
View more