| | | |
| --- | --- | --- |
| | Categories | |
Safaris in Kenya
Safaris to Tanzania
Tours to Egypt
Seychelles Services
South Africa Safaris
Ethiopia Safaris
Zanzibar Safaris
Rwanda Safaris
Uganda Safaris
Short Excursions in Kenya
| | | |
| --- | --- | --- |
| | Tours & Safaris | |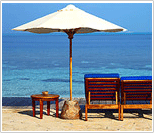 Land of sunlight, space and splendor, land of elephant, lion, leopard and cheetah, she stamps her imprint on your soul like nowhere else on earth. South Africa, Tanzania, Kenya, Uganda, Seychelles, Egypt and Rwanda: We offer safaris in all this destination in Africa.

Safari holidays in Africa with its abundant wildlife, scenic grandeur, unsurpassed adventures, and varied cultural splendors - all these elements combining to give you a distinctive glimpse into this unique continent.
| | | |
| --- | --- | --- |
| | 3 NIGHTS/ 4 DAYS (MURCHISON FALLS NATIONAL PARK) | |
Vehicle: Minibus/ 4wd Station Wagon Starts and ends in Kampala
Day One:
Meet and greet at 07:00hrs at respective accommodations. Begin the panoramic drive north-west through the famous Luwero Triangle. Visit the Rhino Sanctuary en-route to Masindi Town. Arrive at Murchison Falls National Park in time for lunch. After lunch proceed for a forest walk in the Budongo Forest at Kanyio Pabidi. Primates resident in this forest include L'hoestes, red colobus, blue, red tailed monkeys and grey cheeked mangabeys. The guide will provide detailed explanations, not only about primates, but also on all forest flora and fauna and will ensure that our walk is both informative and enjoyable. This walk is excellent for bird watching and for seeing primates at close quarters. Proceed to accommodation of choice for dinner and overnight.
Day Two:
On the early morning game drive via the Nyamsika plateau, you may see elephant lion, buffalo, giraffe, hartebeest and many more species. After lunch, proceed for a boat trip on the placid Victoria Nile, upstream to the base of the Falls. En-route you will see hippos, crocodiles, water buck and a wide variety of birds like the unusual shoebill stork. From the boat you will be able to take pictures of the photogenic and majestic Murchison Falls. Return to accommodation of choice for dinner and overnight.
Day Three:
After breakfast take a boat ride to the Victoria Nile Delta. After lunch proceed for another game drive. Return to accommodation of choice for dinner and overnight.
Day Four:
After breakfast you proceed to the top of the falls where you can see the Nile's beauty perfected!! Marvel at the Nile compressing from 50 meters to squeeze through a 6-metre gorge dropping 40 metres with a thunderous roar creating a beautiful rainbow, a plume of spray and the best thing that happened to the Nile..."the Murchison Falls". After a picnic lunch, return to Kampala arriving late afternoon.
Accommodation used:
Lodge safari uses Paraa Safari Lodge or Nile Safari Camp. Budget safaris uses Red Chilli Rest Camp or Sambiya River Bandas.
Price includes:
Ground transportation with driver/ guide, all the activities mentioned in the itinerary, all park entrance fees, accommodation and meals.
Price excludes:
Tips, souvenirs, all beverages and items of a personal nature. Any and all tours can be combined or modified to fit your particular needs. Please tell us your specific requirements in your enquiry. Prices are subject to change based upon accommodation availability, your tour alterations and other parameters until time of full and final confirmation
OVERNIGHT ON NGAMBA ISLAND
Enhance the experience of Ngamba with an overnight stay in one of the Island's 4 double safari tents. Enjoy the calm evening sounds of the Lake and calls of the chimpanzees in the forest. Forest Walks may be available for an additional USD100pp. Advance bookings essential as special vaccination and other health requirements must be met.
Accommodation used:
Ngamba Island Tented Camp This are four spacious East African 'meru' stlye tents, each on a wooden deck, offering uninterrupted views 0f lake Victoria and the main land beyond. The tents have en suite hot water showers, toilet & basin, solar lighting and comfortable furnishings, including twin beds with duvets. In line with both our company policy and CSWCT (the island Chimpanzee management organisation), this camp is eco-freindly. By prior arrrangement for larger groups, we can organise additional tented accommodation on the island.
The dining area is under thatch with roll-down canvas walls and netting-meals may also be served out on the 'sun deck' overlooking the lake. There is a small curio shop on the island, as well as a visitor information center-the proceeds go toward the upkeep and welfare of the chimpanzees on the island, local community projects, as well as education projects in rural areas of Uganda where poaching is still a threat.
When on the island, apart from viewing the chimpanzees, activities include the option of visiting neighbouring fishing community, bird-watching, or possibly taking a kayak around the island. Or simply relax and enjoy watching the chimps at play!
Uganda Wildlife Education Centre (UWEC) and Botanical Gardens
The Uganda Wildlife Education Centre (UWEC) promotes the conservation of wildlife in Uganda and is a fun place top learn about the unique animals of Uganda and the ecosystems in which they live. All the animals at the Centre have been rescued from accidents or poachers. Children can enjoy donkey rides. Boat rides offer wildlife viewing especially water bird viewing along the shores of Lakes Victoria. After UWEC our driver will take you to your chosen lunch spot before visiting Entebbe's Botanical Gardens. The Gardens located on the shores of Lake Victoria,
| | | |
| --- | --- | --- |
| | Africa Hotels/Resorts/Camps/Lodges | |
Africa Hotels/Resorts/Camps/ Lodge If you are looking for Accommodation in Africa and wanting to enjoy your vacation or safari at one of Africa's luxury holiday resorts such as Sun City or a superb wildlife game lodge with many mammals, birds, reptiles and beautiful flora and eco-systems such as Mala Mala , Sabi Sabi, Singita or the Serengeti then you have come to the correct website.

As a discerning traveller, you would like to spend your money wisely and have a memorable vacation or safari in Africa and thus we have chosen only the best holiday resorts, wildlife lodges & luxury African hotels to feature on our web-site..
| | | |
| --- | --- | --- |
| | OUR MEMBERSHIPS | |
Join us on:
Facebook: Crane Travel & Tours Ltd
Twitter: Crane Travel
Linked In: Joshua Hallonda
Tripatini: Crane Travel & Tours Ltd
"Without Crane Travels You Are On Your Own"
| | | |
| --- | --- | --- |
| | Hotel Booking | |
| | | |
| --- | --- | --- |
| | Client Testimonials | |
"They are the best in business! Excellent service,compentent workers,very professional..."


- John Mckenzie
"I'm really satisfied with Crane service,they made me feel like I'm their only client. "


- Jane Walter
View more