| | | |
| --- | --- | --- |
| | Categories | |
Safaris in Kenya
Safaris to Tanzania
Tours to Egypt
Seychelles Services
South Africa Safaris
Ethiopia Safaris
Zanzibar Safaris
Rwanda Safaris
Uganda Safaris
Short Excursions in Kenya
| | | |
| --- | --- | --- |
| | Tours & Safaris | |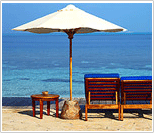 Land of sunlight, space and splendor, land of elephant, lion, leopard and cheetah, she stamps her imprint on your soul like nowhere else on earth. South Africa, Tanzania, Kenya, Uganda, Seychelles, Egypt and Rwanda: We offer safaris in all this destination in Africa.

Safari holidays in Africa with its abundant wildlife, scenic grandeur, unsurpassed adventures, and varied cultural splendors - all these elements combining to give you a distinctive glimpse into this unique continent.
| | | |
| --- | --- | --- |
| | 10 NIGHTS / 11 DAYS (- JINJA TOWN, MURCHISON FALLS, KIBALE FOREST, QUEEN ELIZABETH AND BWINDI IMPENETRABLE NATIONAL PARKS) | |
Vehicle: Minibus / 4wd Station Wagon Starts and ends in Entebbe
Day One:
Meet and greet and Entebbe International Airport. Transfer to Kampala and check into Le Bougainviller (mid-market) or Tourist Hotel (budget). Dinner at your discretion.
Day Two:
After breakfast transfer to Jinja. Jinja was previously the industrial capital of Uganda. It is best known for the source of the River Nile at the now submerged Rippon Falls. Owen Falls Dam, located just downstream from the source of the Nile, provides power for Uganda and parts of Kenya. The Nile starts its 4000-mile journey to the Mediterranean from Lake Victoria. Join us to see the source of the Nile and the surrounding environs. Depart from Kampala, heading east to Jinja passing coffee, tea and sugar plantations and colourful roadside fruit/vegetable markets. First stop is at Mabira Forest to see primates, birds and butterflies and on to the Owen Falls Dam and the submerged source of the Nile. Lunch at the Black Lantern or Nile Rivers Explorers Camp for you to enjoy a variety of sumptuous dishes on offer. This is the place to be! Spend the afternoon relaxing at Bujagali Falls where several rapids are situated close together. Return to Kampala, arriving early evening. Return to Kampala and overnight at Tourist Hotel Dinner at your discretion.
Day three:
Begin the panoramic drive north-west through the famous Luwero Triangle and Masindi Town to Murchison Falls National Park arriving in time for a picnic lunch at the spectacularly situated site at the top of the Falls where you can see the Nile's beauty perfected! ! Marvel at the Nile, compressing from up to 1 km squeeze through a 7 metre canyon dropping 150 metres with a thunderous roar creating a beautiful rainbow, a plume of spray and the best thing that happened to the Nile..,"the Murchison Falls". Enjoy the sunset as you return to the lodge. Enjoy the comfort and service of * Paraa Safari Lodge * Nile Safari Camp (up to mid-market) * Red Chilli Rest Camp (budget).
Day Four:
Cross the placid Victoria Nile to the northern Bank. Your guide will help you spot Elephant, Lion, Cape buffalo, Rothschild's giraffe, hartebeest, Waterbuck, Oribi, Bushbuck, Bohor reedbuck, hyena and if you are lucky, the leopard. After a packed lunch picnic, go for a boat safari upstream the calm Victoria Nile to the base of the falls stopping just tens of metres from the "Devil's Cauldron". En-route, marvel at the toothsome hippos, crocodiles and over this 17 km stretch you may see elephant, waterbuck and Uganda Kob. This is also a zone of many bird species like Goliath heron, Egyptian goose, pelican bee-eater, kingfisher, hornbill, cormorant and the rare shoebill stork. Over night at either Paraa Safari Lodge, Nile Safari Camp or Red Chilli Rest Camp.
Day Five:
All day drive south via Hoima to Fort Portal through verdant countryside and past traditional homesteads and farms. Fort-Portal rests in the shadow of the fabled Mountains of the Moon. Dinner and overnight at Kibale Tented Camp for mid range or Primate Lodge for the budget option.
Day Six:
Full day search of chimpanzee and 10 other primate including l'hoestes, red colobus, blues, red tailed and grey cheeked mangabey. The guide will provide detailed explanations, not only on primates, but also on all the forest fauna and flora and will ensure that your walk is both informative and enjoyable. This walk is excellent for viewing bird life and seeing primates at close quarters. Dinner and overnight at primate lodge or similar.
Day Seven:
Proceed to Queen Elizabeth National Park following the mystical Ruwenzori Mt. Range. A game drive en route to view lion, elephant, leopard, buffalo, hyena and a variety of antelope species. Enjoy the unique 2 hour boat cruise on the Kazinga Channel into lake Edward. This trip passes through possibly the highest concentration of hippos. This launch cruise offers an excellent platform for photography, bird watching and game viewing. The prolific bird life is colourful and stupendous with well over 550 resident species. Dinner and overnight at mweya safari lodge.
Day Eight:
Two game drives today. Queen Elizabeth National Park's diverse eco-system of grassy plains, tropical forest, rivers, swamps, lakes and volcanic craters is home to an incredible abundance of wildlife. Game drives in this park, with the massive Rwenzoris as a backdrop provides excellent opportunities to see lion, leopard, giant forest hog, cape buffalo, elephants, defassa waterbuck, Uganda Kob, Topi and bush buck. These two game drives and the boat trip (taken prior) are a memorable method of discovering a vast array of wildlife.
Day Nine:
Early morning departure to Maramagambo Forest, visitors can climb through tropical forest and catch a glimpse of a variety of primates, including chimpanzee. Visit the Bat Caves. Transfer to Bwindi Impenetrable Forest located in southwestern Uganda on the edge of the western rift valley covering 331 sq. kms. It is one of the largest natural forests in East Africa, supporting a large number of plants and animals not found elsewhere. About half the world's population of 700 mountain gorillas reside in Bwindi. The vegetation, as the park's name implies, is composed of tropical rainforest with dense undergrowth. This rugged terrain makes hiking in search of gorilla strenuous work. Visitors who trek should be prepared for up to 8 hours of hiking. Good physical condition is required. A maximum of only 24 permits per day are available for advance booking, so confirmation 2-12 months in advance is required to avoid disappointment. Along with the gorillas, there are nine other species of primates including chimpanzee, blue monkey, redtail monkey, l'Hoest's monkey, black and white colobus, potto, Demidoffs and needle-clawed galago. Three hundred forty-seven species of birds have been recorded in Bwindi; seven species are listed as endangered. Species of particular interest include the Kivu ground thrush, white-bellied robin chat, red-throated alethe, collared apallis, short-tailed warbler, yellow-eyed black flycatcher, Rwenzori batis, blue-headed sunbird, strange weaver and the Shelley's crimsonwing. Over 200 species of butterflies have also been recorded here. Check into your accommodation –Buhoma Homestead or similar
Day Ten:
After an early breakfast and a briefing by a ranger guide, enter the gorilla sanctuary for your adventure. The beauty of this rain forest is spectacular. The area offers dramatic steeply forested landscape and is incredibly dense, but criss-crossed by numerous animal trails allowing access to tourists. The time taken and the terrain varies with the movements of these great primates. The thrill of spending time observing these gentle and endangered giants is an awesome, exciting experience to be long savored. Many find it to be a rare and moving opportunity.
Day Eleven:
Return to Kampala with great memories of and moments spent with the fascinating Mountain Gorillas. You will have a stopover in Mbarara for lunch. Drop-off at your home.
Accommodation used:
Le Bougainviller Hotel, Tourist Hotel, Paraa Safari Lodge, Nile Safari Lodge, Red Chillis Rest Camp, Mantana Tented Camp Kibale, Primate Lodge, Jacana Lodge, Mweya Safari Lodge, Buhoma Homestead and Buhoma Community Rest Camp
Price includes:
Ground transportation with driver/guide, all the activities mentioned in the itinerary, all park entrance fees, gorilla permit per person, accommodation and meals.
Price excludes:
Tips, souvenirs, all beverages and items of a personal nature. Any and all tours can be combined or modified to fit your particular needs. Please tell us your specific requirements in your enquiry. Prices are subject to change based upon accommodation availability, your tour alterations and other parameters until time of full and final confirmation.
| | | |
| --- | --- | --- |
| | Africa Hotels/Resorts/Camps/Lodges | |
Africa Hotels/Resorts/Camps/ Lodge If you are looking for Accommodation in Africa and wanting to enjoy your vacation or safari at one of Africa's luxury holiday resorts such as Sun City or a superb wildlife game lodge with many mammals, birds, reptiles and beautiful flora and eco-systems such as Mala Mala , Sabi Sabi, Singita or the Serengeti then you have come to the correct website.

As a discerning traveller, you would like to spend your money wisely and have a memorable vacation or safari in Africa and thus we have chosen only the best holiday resorts, wildlife lodges & luxury African hotels to feature on our web-site..
| | | |
| --- | --- | --- |
| | OUR MEMBERSHIPS | |
Join us on:
Facebook: Crane Travel & Tours Ltd
Twitter: Crane Travel
Linked In: Joshua Hallonda
Tripatini: Crane Travel & Tours Ltd
"Without Crane Travels You Are On Your Own"
| | | |
| --- | --- | --- |
| | Hotel Booking | |
| | | |
| --- | --- | --- |
| | Client Testimonials | |
"They are the best in business! Excellent service,compentent workers,very professional..."


- John Mckenzie
"I'm really satisfied with Crane service,they made me feel like I'm their only client. "


- Jane Walter
View more