| | | |
| --- | --- | --- |
| | Categories | |
Safaris in Kenya
Safaris to Tanzania
Tours to Egypt
Seychelles Services
South Africa Safaris
Ethiopia Safaris
Zanzibar Safaris
Rwanda Safaris
Uganda Safaris
Short Excursions in Kenya
| | | |
| --- | --- | --- |
| | Tours & Safaris | |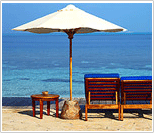 Land of sunlight, space and splendor, land of elephant, lion, leopard and cheetah, she stamps her imprint on your soul like nowhere else on earth. South Africa, Tanzania, Kenya, Uganda, Seychelles, Egypt and Rwanda: We offer safaris in all this destination in Africa.

Safari holidays in Africa with its abundant wildlife, scenic grandeur, unsurpassed adventures, and varied cultural splendors - all these elements combining to give you a distinctive glimpse into this unique continent.
| | | |
| --- | --- | --- |
| | Safari & Spa ( 5 days / 4 Nights) | |
Day 1:
Arrive at Johannesburg Airport and proceed through to the Arrivals hall where your personal representative from Crane Travel & Tours Ltd will be waiting to meet you. You'll be escorted to the charter company who'll be flying you to the fabulous Tintswalo Safari Lodge. Spend 2 nights on safari, including all meals, game viewing activities and local beverages.
TINTSWALO SAFARI LODGE
Tintswalo Safari Lodge is located in the Manyaleti Game Reserve, bordering the famous Kruger National Park and between the Sabi Sands and Timbavati. With no fences between the park and reserves, there is no better place to be on safari! Tintswalo lodge is exquisite.. it has 7 individual suites decorated to reflect the essence of 19th century explorers, enhancing your safari experience to make you feel like an explorer too! Each suite has a private plunge pool, which overlooks a beautiful river, often frequented by wildlife. Tall shady trees frame the views of the wilderness, the dapple light adding to the romance of the safari.
Days 1 & 2:
Let Africa creep into your heart and soul as you discover the abundant wildlife at this magnificent safari destination. Exceptionally enthusiastic and knowledgeable rangers will guide you as you discover the Big Five and many other creatures of the bush. Dine alfresco on the deck, alongside the river or enjoy a romantic private dinner in the unique cellar. Savour the African tastes and spices of each carefully prepared gourmet dish.
Day 3:
Rise early this morning again and head out on your last morning game drive. Later, after breakfast back at the lodge, pack up and check out of Tintswalo. Your personal transfer agent will collect you and drive you to your next destination - the fabulous Summerfields River Lodge & Spa. Spend 2 nights in a River Suite including breakfast, dinner and an aromatherapy treatment at the Rose Spa.
SUMMERFIELDS RIVER LODGE & ROSE SPA
We highly recommend a couple of nights at a tranquil, relaxing property especially after an exhilarating safari where early morning starts can take their toll on energy levels!
Summerfields River Lodge is the perfect place to escape, sleep in late, lap up the peace and quiet and of course, enjoy incredible spa treatments. Even if you don't want to just laze around and unwind, it is ideally located close to a host of local attractions and activities for more adventure.
Days 3 & 4:
Sleep. Be pampered. Be spoilt and enjoy! The staff at Summerfields will ensure you have exactly what you need to soak up the calming atmosphere. Otherwise take a guided tour to the breath-taking Blyde River Canyon, rise early for a Hot Air Balloon trip, go quad-biking, hiking or even abseiling nearby.
Day 5:
Enjoy a fabulous breakfast before packing up and checking out of Summerfields. Your personal transfer agent will drive you to the Kruger Mpumalanga airport in time for your flight to Johannesburg airport. From here proceed to the International Departures terminal and check in for your flight home.
| | | |
| --- | --- | --- |
| | Africa Hotels/Resorts/Camps/Lodges | |
Africa Hotels/Resorts/Camps/ Lodge If you are looking for Accommodation in Africa and wanting to enjoy your vacation or safari at one of Africa's luxury holiday resorts such as Sun City or a superb wildlife game lodge with many mammals, birds, reptiles and beautiful flora and eco-systems such as Mala Mala , Sabi Sabi, Singita or the Serengeti then you have come to the correct website.

As a discerning traveller, you would like to spend your money wisely and have a memorable vacation or safari in Africa and thus we have chosen only the best holiday resorts, wildlife lodges & luxury African hotels to feature on our web-site..
| | | |
| --- | --- | --- |
| | OUR MEMBERSHIPS | |
Join us on:
Facebook: Crane Travel & Tours Ltd
Twitter: Crane Travel
Linked In: Joshua Hallonda
Tripatini: Crane Travel & Tours Ltd
"Without Crane Travels You Are On Your Own"
| | | |
| --- | --- | --- |
| | Hotel Booking | |
| | | |
| --- | --- | --- |
| | Client Testimonials | |
"They are the best in business! Excellent service,compentent workers,very professional..."


- John Mckenzie
"I'm really satisfied with Crane service,they made me feel like I'm their only client. "


- Jane Walter
View more