| | | |
| --- | --- | --- |
| | Categories | |
Safaris in Kenya
Safaris to Tanzania
Tours to Egypt
Seychelles Services
South Africa Safaris
Ethiopia Safaris
Zanzibar Safaris
Rwanda Safaris
Uganda Safaris
Short Excursions in Kenya
| | | |
| --- | --- | --- |
| | Tours & Safaris | |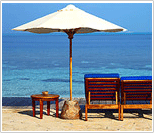 Land of sunlight, space and splendor, land of elephant, lion, leopard and cheetah, she stamps her imprint on your soul like nowhere else on earth. South Africa, Tanzania, Kenya, Uganda, Seychelles, Egypt and Rwanda: We offer safaris in all this destination in Africa.

Safari holidays in Africa with its abundant wildlife, scenic grandeur, unsurpassed adventures, and varied cultural splendors - all these elements combining to give you a distinctive glimpse into this unique continent.
| | | |
| --- | --- | --- |
| | Magical Suncity and cultural tour | |
Day 1
On arrival at Johannesburg International Airport you will be met and head east on the freeway to Mpumalanga. Overnight at a beautiful, luxurious Mediterranean retreat situated on the banks of the Elands River, halfway between Johannesburg and the Kruger Park. Relax and enjoy the beautiful gardens and surrounding scenery, or make use of the hotel's outstanding amenities including Jacuzzi, sauna, gym, tennis court and swimming pool. Board basis is Dinner, Bed & Breakfast.
Day 2
Departing Machadodorp after a full breakfast continuing eastwards to the Sudwala Caves turn off. An ideal spot to have a break and visit the caves and Dinosaur park, where scientists believe could have been the cradle of human life. After contemplating our ancestral roots you climb up over the scenic mountains to the little forestry capital village of Sabie for a light lunch in one of the many interesting little restaurants in the main street. Before reaching your final stop for the day, a visit to the historic gold mining village of Pilgrims Rest, now declared a national monument is an excellent idea. This village is steeped in history and is a must see. The original little Royal Hotel was a Roman Catholic church in Maputo which was disassembled and carried by ox wagon to it current location. Sabie, the little timber capital of Mpumalanga, is where you will overnight. Board basis is Bed & Breakfast.
Day 3
After a sumptuous home cooked breakfast Selftours recommends you travel along the world famous scenic Panorama Route. En route you are tempted to stop and admire the scenery, capturing photos of the breathtaking scenic views and mountain waterfalls that you pass. You have the option to pop into the Echo caves, and after that a definite must see is the Bombyx Mori Silk Farm where you can see rural people processing silk the good old-fashioned way and where you can also purchase some of the puresilk products they have on offer. Then it's off to your private 5* Safari Lodge on the edge of a large watering hole where you will spend the next 3 nights in complete and utter pampered luxury. Board basis is all inclusive.
Day 4 & 5
This private game reserve lies in Balule Private Nature Reserve on the border of the famed Kruger National Park. This lodge is the epitome of luxury accommodation in the heart of the African Bushveld. Meals at the game lodge are an extraordinary culinary experience where Traditional African Cuisine fuses effortlessly with modern European trends. To compliment the food, select any of their fine wines from their extensive wine cellar. All meals are served on a wooden deck high up in the tree canopy overlooking the Olifants River (weather permitting). Watch as the animals come down to drink whilst indulging in some of South Africa's finest cuisine. Board basis is all inclusive.
Day 6
After a hearty breakfast it will be time to leave this luxurious safari lodge and drive to Hazyview where you will be accommodated at a charming private country lodge and enjoy sumptuous home-cooked meals. Balance of the day is for your relaxation either in the pool or with your feet up on a sun bed. Being in the middle of 24-hectare estate with panoramic views of forests, gorges and great ravines it is easy to forget that the world around you even exists. Board basis is Dinner, Bed & Breakfast.
Day 7
After breakfast it is time to set off westwards where you will be staying in a cultural village - Gauteng's most exciting showcase of African cultures. Visitors to this village are introduced to tribal arts, dancing, history, tribal legend and cuisine of five of Southern Africa's greatest tribes. Have a traditional sangoma (witch doctor) throw the bones and read your fortune and enjoy the greatest feast and dance show in Africa. Board basis is Dinner, Bed & Breakfast and cultural experience.
Day 8
After enjoying a traditional breakfast it is time to say goodbye to the tribes and head off for your final stop - Sun City a little bit of Las Vegas in Africa. This self-contained entertainment complex is a two-hour drive from the village. On arrival at Sun City you check into your luxury room in the Cascades Hotel. There is much to do and see so jump onto the Monorail and start exploring. From casino, extravaganza shows, fabulous restaurants, two golf courses, water sports - you name it and Sun City provides it a place where the fun runs 24 hours a day. Board basis is Board basis is Bed & Breakfast.
Day 9
Today you will have the full day at your leisure in this multi-billion dollar complex. There is so much on offer you should plan your time carefully, from an inland beach with a wave pool to glittering casinos, golf and glamorous live extravaganza shows. Board basis is Bed & Breakfast.
Day 10
Depending on the time of your flight, you could still enjoy some of the activities on offer. Eventually the time arrives to load up your suitcases and head back to Johannesburg International Airport (approx a 2 hour drive) and bid South Africa a fond farewell taking with you your memorable holiday captured on film.
| | | |
| --- | --- | --- |
| | Africa Hotels/Resorts/Camps/Lodges | |
Africa Hotels/Resorts/Camps/ Lodge If you are looking for Accommodation in Africa and wanting to enjoy your vacation or safari at one of Africa's luxury holiday resorts such as Sun City or a superb wildlife game lodge with many mammals, birds, reptiles and beautiful flora and eco-systems such as Mala Mala , Sabi Sabi, Singita or the Serengeti then you have come to the correct website.

As a discerning traveller, you would like to spend your money wisely and have a memorable vacation or safari in Africa and thus we have chosen only the best holiday resorts, wildlife lodges & luxury African hotels to feature on our web-site..
| | | |
| --- | --- | --- |
| | OUR MEMBERSHIPS | |
Join us on:
Facebook: Crane Travel & Tours Ltd
Twitter: Crane Travel
Linked In: Joshua Hallonda
Tripatini: Crane Travel & Tours Ltd
"Without Crane Travels You Are On Your Own"
| | | |
| --- | --- | --- |
| | Hotel Booking | |
| | | |
| --- | --- | --- |
| | Client Testimonials | |
"They are the best in business! Excellent service,compentent workers,very professional..."


- John Mckenzie
"I'm really satisfied with Crane service,they made me feel like I'm their only client. "


- Jane Walter
View more