| | | |
| --- | --- | --- |
| | Categories | |
Safaris in Kenya
Safaris to Tanzania
Tours to Egypt
Seychelles Services
South Africa Safaris
Ethiopia Safaris
Zanzibar Safaris
Rwanda Safaris
Uganda Safaris
Short Excursions in Kenya
| | | |
| --- | --- | --- |
| | Tours & Safaris | |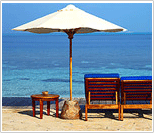 Land of sunlight, space and splendor, land of elephant, lion, leopard and cheetah, she stamps her imprint on your soul like nowhere else on earth. South Africa, Tanzania, Kenya, Uganda, Seychelles, Egypt and Rwanda: We offer safaris in all this destination in Africa.

Safari holidays in Africa with its abundant wildlife, scenic grandeur, unsurpassed adventures, and varied cultural splendors - all these elements combining to give you a distinctive glimpse into this unique continent.
| | | |
| --- | --- | --- |
| | Kruger National park safari( 5 days / 4 nights) | |
Day 1:
Nelspruit, Phalaborwa or Hoedspruit to Kruger National Park The safari begins as you enter the Kruger Park gate. Absorb the wonders of this truly magnificent wilderness whilst your guide provides fascinating insights to the beauty and uniqueness of the habitat and animal Kingdom. Overnight: Kruger National Park Rest Camp
Day 2:
Kruger National Park Witness the unspeakable beauty of the rising morning sun during a short walking trail with armed Park Rangers. After a brunch breakfast, continue game viewing. Relax during the heat of the day. The afternoon, during a game drive, explore the wonders of the bush, including the Big 5, the small 5 animals, the big 6 trees and the spectacular birdlife. Enjoy a traditional braai (BBQ) around the campfire whilst discussing the sightings of the day. Overnight: Kruger National Park Rest Camp
Day 3:
Kruger National Park Join the Park's rangers for an early morning bush walk. On return, breakfast in the bush. Spend the day game viewing with time to relax in the middle of the day, ending with a late afternoon game drive before the camp gates close. Enjoy dinner at the camp restaurant. Overnight: Kruger National Park Rest Camp
Day 4:
Kruger National Park Embark on an early morning game drive - coffee / tea and rusks served at a waterhole watching the various animals slowly and cautiously approaching the water for their sip of the day. Breakfast and dinner enjoyed at a camp restaurant Overnight: Kruger National Park Rest Camp
Day 5:
Kruger National Park to Johannesburg On the final day you can once more experience the magic of the bush on an early morning game drive. After a brunch you will be transferred to the local airport / or shuttle bus departure point for the return journey to Johannesburg.
| | | |
| --- | --- | --- |
| | Africa Hotels/Resorts/Camps/Lodges | |
Africa Hotels/Resorts/Camps/ Lodge If you are looking for Accommodation in Africa and wanting to enjoy your vacation or safari at one of Africa's luxury holiday resorts such as Sun City or a superb wildlife game lodge with many mammals, birds, reptiles and beautiful flora and eco-systems such as Mala Mala , Sabi Sabi, Singita or the Serengeti then you have come to the correct website.

As a discerning traveller, you would like to spend your money wisely and have a memorable vacation or safari in Africa and thus we have chosen only the best holiday resorts, wildlife lodges & luxury African hotels to feature on our web-site..
| | | |
| --- | --- | --- |
| | OUR MEMBERSHIPS | |
Join us on:
Facebook: Crane Travel & Tours Ltd
Twitter: Crane Travel
Linked In: Joshua Hallonda
Tripatini: Crane Travel & Tours Ltd
"Without Crane Travels You Are On Your Own"
| | | |
| --- | --- | --- |
| | Hotel Booking | |
| | | |
| --- | --- | --- |
| | Client Testimonials | |
"They are the best in business! Excellent service,compentent workers,very professional..."


- John Mckenzie
"I'm really satisfied with Crane service,they made me feel like I'm their only client. "


- Jane Walter
View more