| | | |
| --- | --- | --- |
| | Categories | |
Safaris in Kenya
Safaris to Tanzania
Tours to Egypt
Seychelles Services
South Africa Safaris
Ethiopia Safaris
Zanzibar Safaris
Rwanda Safaris
Uganda Safaris
Short Excursions in Kenya
| | | |
| --- | --- | --- |
| | Tours & Safaris | |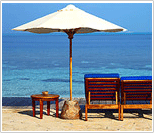 Land of sunlight, space and splendor, land of elephant, lion, leopard and cheetah, she stamps her imprint on your soul like nowhere else on earth. South Africa, Tanzania, Kenya, Uganda, Seychelles, Egypt and Rwanda: We offer safaris in all this destination in Africa.

Safari holidays in Africa with its abundant wildlife, scenic grandeur, unsurpassed adventures, and varied cultural splendors - all these elements combining to give you a distinctive glimpse into this unique continent.
| | | |
| --- | --- | --- |
| | Kruger boutique ( 4 days) | |
Day 1:
KMIA (Nelspruit Airport), Johannesburg OR Tambo Airport, Sandton to Hazyview
This is a 3 night sample itinerary. The 2 night tariff is R3035 per person. Both options include dinner, bed & breakfast.
Frank Watts, the Safari Guide featured in 'Battle at Kruger', the most watched wildlife clip in the history of YouTube and now a National Geographic documentary, guides our Open Vehicle Safaris. With over 20 years in a wildlife environment, 17 in the Kruger National Park, Frank will add value to your experience and enthral you with his passion and knowledge of the bush and its inhabitants. Safaris are in our Open Game Viewing vehicle, specially designed for comfort. Quality binoculars available whilst on vehicle.
After booking into your Garden Suite, enjoy the peace of the bush, lie by the sunny pool or walk down the valley with its spectacular birds and game sightings.
Or, dependant on arrival time, you could opt for an afternoon activity, additional tariff.
- Afternoon Kruger Open Vehicle Safari - Scenic Helicopter Flight over Blyde River Canyon - Elephant Interaction activity - Afternoon / Evening Safari with Boma Dinner in the renowned Sabi Sands Private Game Reserve - Panorama Highlights Tour - Shangaan Cultural Dinner Experience Overnight: Yes
Day 2:
Lodge to Kruger National Park Frank will meet you at the Lodge to board our open vehicle, designed for comfortable game viewing, for a full day Safari. We enter the Kruger National Park in the southern section, where Elephant and Buffalo herds, Lions, Rhino and a variety of wildlife species may be spotted. A Hyena can sometimes be seen returning home after a night of hunting and it's possible that an elusive Leopard is seen stalking through the bushveld - the possibilities are endless!
A picnic breakfast, provided by the Lodge, and lunch (own account) will be at a scenic picnic site or a Camp en-route.
After lunch, continue searching for those unique photographic opportunities. General game abounds and can include the elegant Giraffe, a dazzle of Zebra, a magestic Kudu bull, a sounder of Warthogs and the plentiful herds of Impala.
Return to the Lodge in the late afternoon just in time to have a sundowner in their welcoming and friendly bar, sharing the sightings of the day with other fellow travellers. Overnight: Yes
Day 3:
Lodge to Kruger National Park Awaken to a spectacular African sunrise before leaving the Lodge for another exciting game viewing drive. Arriving at a river or nearby dam, observe Hippos who live in groups of 10 to 30 individuals, although much larger herds have been reported from different parts of their range. Crocodiles are also well represented in the rivers with an average length of 5m and living up to more than 100 years if conditions are favourable. There will be a breakfast stop, picnic provided by the Lodge, and a lunch break (own account).
As the Kruger is home to an impressive 147 species of mammals and over 500 species of birds, opportunities are endless of what may be sighted. Being in radio contact with the other open vehicles, our destination could be where there is a sighting of a Leopard, Lion, Rhino, Elephant, Cheetah or African Wild Dog. To be close to one of these magnificent creatures is a life-time experience and one that will be etched into your memory forever. Return to the Lodge in the late afternoon. Overnight: Yes
Day 4:
Lodge to KMIA (Nelspruit airport), Johannesburg OR Tambo, Sandton Breakfast at the Lodge and it's almost time to leave this magnificent region - or stay another day or two! It is true that a visit to rural Africa is like a step back in time, where nature rules and mankind is but a spectator. We look forward to welcoming you back here again soon!
| | | |
| --- | --- | --- |
| | Africa Hotels/Resorts/Camps/Lodges | |
Africa Hotels/Resorts/Camps/ Lodge If you are looking for Accommodation in Africa and wanting to enjoy your vacation or safari at one of Africa's luxury holiday resorts such as Sun City or a superb wildlife game lodge with many mammals, birds, reptiles and beautiful flora and eco-systems such as Mala Mala , Sabi Sabi, Singita or the Serengeti then you have come to the correct website.

As a discerning traveller, you would like to spend your money wisely and have a memorable vacation or safari in Africa and thus we have chosen only the best holiday resorts, wildlife lodges & luxury African hotels to feature on our web-site..
| | | |
| --- | --- | --- |
| | OUR MEMBERSHIPS | |
Join us on:
Facebook: Crane Travel & Tours Ltd
Twitter: Crane Travel
Linked In: Joshua Hallonda
Tripatini: Crane Travel & Tours Ltd
"Without Crane Travels You Are On Your Own"
| | | |
| --- | --- | --- |
| | Hotel Booking | |
| | | |
| --- | --- | --- |
| | Client Testimonials | |
"They are the best in business! Excellent service,compentent workers,very professional..."


- John Mckenzie
"I'm really satisfied with Crane service,they made me feel like I'm their only client. "


- Jane Walter
View more