| | | |
| --- | --- | --- |
| | Categories | |
Safaris in Kenya
Safaris to Tanzania
Tours to Egypt
Seychelles Services
South Africa Safaris
Ethiopia Safaris
Zanzibar Safaris
Rwanda Safaris
Uganda Safaris
Short Excursions in Kenya
| | | |
| --- | --- | --- |
| | Tours & Safaris | |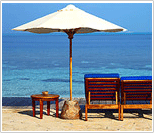 Land of sunlight, space and splendor, land of elephant, lion, leopard and cheetah, she stamps her imprint on your soul like nowhere else on earth. South Africa, Tanzania, Kenya, Uganda, Seychelles, Egypt and Rwanda: We offer safaris in all this destination in Africa.

Safari holidays in Africa with its abundant wildlife, scenic grandeur, unsurpassed adventures, and varied cultural splendors - all these elements combining to give you a distinctive glimpse into this unique continent.
| | | |
| --- | --- | --- |
| | African golf safari ( 4 days) | |
Day 1:
Johannesburg International Airport to Kruger National Park Arrival in Johannesburg - Meet and greet service and transfer to your flight to either Palaborwa or Nelspruit Airport depending on which is the closest to the lodge you are visiting. Transfer from airport to lodge.
A Typical Day ... on Safari:
12:00 pm - Arrive at the Game Reserve reception for check-in, and enjoy a refreshing welcome fruit cocktail.
12:15 pm - Make yourself comfortable in your private, luxurious thatched chalet complete with air-conditioning, mosquito netting, and beautifully appointed en-suite bathroom.
1:00 pm - Join the other guests and staff on the Lodge Patio for a drink before Lunch. Absorb the superb view of the River and Camp Clearing, keeping an eye out for wildlife meandering by.
1:30 pm - An array of culinary delights awaits you at the lunch buffet, served under a Jackalberry Tree on the lodge lawn. There is always something to please every taste, and do remember to leave space for the delicious dessert or a bowl of fresh, tropical fruit salad.
2:00 pm - Spend the afternoon at leisure - visit the curio shop, work out in the gym relax at the pool or enjoy a beauty treatment at the Health Spa.
4:00 pm - An African drum beat announces tea, coffee and light refreshments served on the Patio.
4:15 pm - At last! It is time to depart on the afternoon / evening game drive in search of the game you have dreamed about.
Your experienced Safari Team will put their professional skills to test in order to locate the legendary Big 5 and other fascinating wildlife. You may have the opportunity to view some impressive antelope including kudu, nyala and waterbuck as well as some of the majestic birds of prey such as the fish eagle, yellow-billed kite and gymnogene. Sundowner drinks and snacks are served whilst you take in the beauty of a classic African sunset over the bushveld. As the night sets in, there is a chance to view big cats such as lion and leopard on the hunt, and some unusual nocturnal creatures including porcupine, civit and white-tailed mongoose may also be seen.
7:15 pm - Return to the Lodge to freshen up and meet in the bar to reminisce over the excitement of the safari.
7:45 pm - Explore the walk-in wine cellar in order to select a top quality South African wine to complement your dinner.
8:00 pm - A large appetite is required for the sumptuous, typically South African dinner served in the open-air Boma around the campfire. Savor the chef's gourmet dishes under the clear starlit sky.
10:00 pm - A nightcap around the fire is recommended before being escorted back to your chalet, to be soothed to sleep by the sounds of lions calling in the distance.
The Following Day: 5:30 am - Wake-up call.
6:00 am - Tea, coffee and light snacks are served on the Patio. Watch the sun rise over the endless African savannah.
6:15 am - The fresh dawn air brings with it the promise of another adventurous safari and, you never know, maybe a glimpse of a cheetah or the rare wild dog, at this time of the day, game activity is at its peak.
7:00 am - Return to the Lodge for a hearty breakfast served on the Patio.
10:30 am - Explore the savannah's flora and fauna on foot! The bush walk focuses on the ecology, geology and flora of the area, as well as the small bush inhabitants, including insects and birds. One can also discover the interesting and unique world of trees, grasses and flowers - of course, occasionally big game can be seen on walks - including elephants, rhinos, giraffes, and buffaloes. For those who prefer a more relaxing alternative, game and bird viewing from the River Deck is an option, or a selection of wildlife books and videos can be enjoyed in the Lounge.
Seasons differ vastly in the African bushveld, but no season can be rated above another one as each has its own unique appeal. Spring (September) and autumn (April) are very short seasons in close proximity to the Tropics, and usually provide milder weather conditions and subtle changes in vegetation. Summer (October to March) tends to be hot, but the bush looks wonderfully green and lush. Many mammals produce their offspring in the height of summer (December, January) and the youngsters are a special treat on safaris. The winter months (May to August) bring drier, more temperate weather condition. These months are ideal for game watching as the trees do not carry leaves and animals can be spotted a lot easier in their natural habitat. Overnight: Kruger National Park
Day 2: Kruger National Park Spend another day in the Kruger National Park. Overnight: Kruger National Park
Day 3: Kruger National Park Spend anohter day in the Kruger National Park. Overnight: Kruger National Park
Day 4: Kruger National Park to Johannesburg International Airport Transfer after breakfast to the Airport. Tour Ends
| | | |
| --- | --- | --- |
| | Africa Hotels/Resorts/Camps/Lodges | |
Africa Hotels/Resorts/Camps/ Lodge If you are looking for Accommodation in Africa and wanting to enjoy your vacation or safari at one of Africa's luxury holiday resorts such as Sun City or a superb wildlife game lodge with many mammals, birds, reptiles and beautiful flora and eco-systems such as Mala Mala , Sabi Sabi, Singita or the Serengeti then you have come to the correct website.

As a discerning traveller, you would like to spend your money wisely and have a memorable vacation or safari in Africa and thus we have chosen only the best holiday resorts, wildlife lodges & luxury African hotels to feature on our web-site..
| | | |
| --- | --- | --- |
| | OUR MEMBERSHIPS | |
Join us on:
Facebook: Crane Travel & Tours Ltd
Twitter: Crane Travel
Linked In: Joshua Hallonda
Tripatini: Crane Travel & Tours Ltd
"Without Crane Travels You Are On Your Own"
| | | |
| --- | --- | --- |
| | Hotel Booking | |
| | | |
| --- | --- | --- |
| | Client Testimonials | |
"They are the best in business! Excellent service,compentent workers,very professional..."


- John Mckenzie
"I'm really satisfied with Crane service,they made me feel like I'm their only client. "


- Jane Walter
View more