| | | |
| --- | --- | --- |
| | Categories | |
Safaris in Kenya
Safaris to Tanzania
Tours to Egypt
Seychelles Services
South Africa Safaris
Ethiopia Safaris
Zanzibar Safaris
Rwanda Safaris
Uganda Safaris
Short Excursions in Kenya
| | | |
| --- | --- | --- |
| | Tours & Safaris | |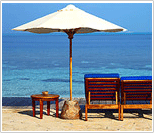 Land of sunlight, space and splendor, land of elephant, lion, leopard and cheetah, she stamps her imprint on your soul like nowhere else on earth. South Africa, Tanzania, Kenya, Uganda, Seychelles, Egypt and Rwanda: We offer safaris in all this destination in Africa.

Safari holidays in Africa with its abundant wildlife, scenic grandeur, unsurpassed adventures, and varied cultural splendors - all these elements combining to give you a distinctive glimpse into this unique continent.
| | | |
| --- | --- | --- |
| | 5 Day walking wildlife safari: kruger national park | |
Day 1:
Johannesburg to Kruger National Park On the day of departure you will be collected from your hotel at first light and transferred to the reserve gate. The journey takes approximately 5 hours with stops along the way. You will meet your ranger at a lovely bush pub at the edge of the reserves, where you will sign the indemnity forms and have lunch together. After lunch, we transfer you into open 4x4 safari vehicles to one of our bush camps in the Greater Kruger National Park, making sure that you spend the maximum time out in the bush! Overnight: Bush Camp in the Kruger National Park
Day 2:
Kruger National Park In the morning we set off at first light after a snack breakfast of rusks and coffee or tea. Enjoying the cool morning air we may walk directly from camp or else use a vehicle to get further out. Your ranger will decipher the tracks and signs left by the passing animals during the night. The thrill of walking, tracking and getting up close to one of the creatures of the bush is an unforgettable experience. On the walks there is a lot of emphasis on all the interesting things seen such as trees, plants, insects and birds. A big breakfast is prepared back in camp and then there is time to unwind and siesta during the heat of the day.
After lunch is served it is time to head out again. The afternoon activity is a walk/ drive combination, looking for tracks and activity in other areas. After the walk we drive to a beautiful spot in the Reserve, where we'll have sundowners while waiting for a stunning African Sunset. As the diurnal animals and birds anxiously get ready for bed, the stage and sounds change and a whole new world awakens. This is when we connect the spotlight and night drive back to camp, looking for the nocturnal creatures that are so rarely seen during the day. Back in camp a hearty supper and a warm campfire will be waiting for you.
After a long day in the bush there is nothing more rewarding then to sneak off to bed and listen to the sounds of the night under a blanket of the overwhelming African stars! Overnight: Bush Camp in the Kruger National Park
Day 3:
Kruger National Park Repeat of Day 2. Overnight: Kruger National Park
Day 4:
Kruger National Park Repeat of Day 2. Overnight: Bush Camp in the Kruger National Park
Day 5:
Kruger National Park to Johannesburg On the last day you will still go out for one last walk. Sniffing the typical scents of the bush you'll realise how much you've learned already! After breakfast it's time to pack up and go back to the bush pub, where you will pay the Conservation Fee and the drinks you've consumed in our camps. Then we say our goodbyes and transfer you back to the city.
| | | |
| --- | --- | --- |
| | Africa Hotels/Resorts/Camps/Lodges | |
Africa Hotels/Resorts/Camps/ Lodge If you are looking for Accommodation in Africa and wanting to enjoy your vacation or safari at one of Africa's luxury holiday resorts such as Sun City or a superb wildlife game lodge with many mammals, birds, reptiles and beautiful flora and eco-systems such as Mala Mala , Sabi Sabi, Singita or the Serengeti then you have come to the correct website.

As a discerning traveller, you would like to spend your money wisely and have a memorable vacation or safari in Africa and thus we have chosen only the best holiday resorts, wildlife lodges & luxury African hotels to feature on our web-site..
| | | |
| --- | --- | --- |
| | OUR MEMBERSHIPS | |
Join us on:
Facebook: Crane Travel & Tours Ltd
Twitter: Crane Travel
Linked In: Joshua Hallonda
Tripatini: Crane Travel & Tours Ltd
"Without Crane Travels You Are On Your Own"
| | | |
| --- | --- | --- |
| | Hotel Booking | |
| | | |
| --- | --- | --- |
| | Client Testimonials | |
"They are the best in business! Excellent service,compentent workers,very professional..."


- John Mckenzie
"I'm really satisfied with Crane service,they made me feel like I'm their only client. "


- Jane Walter
View more