| | | |
| --- | --- | --- |
| | Categories | |
Safaris in Kenya
Safaris to Tanzania
Tours to Egypt
Seychelles Services
South Africa Safaris
Ethiopia Safaris
Zanzibar Safaris
Rwanda Safaris
Uganda Safaris
Short Excursions in Kenya
| | | |
| --- | --- | --- |
| | Tours & Safaris | |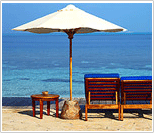 Land of sunlight, space and splendor, land of elephant, lion, leopard and cheetah, she stamps her imprint on your soul like nowhere else on earth. South Africa, Tanzania, Kenya, Uganda, Seychelles, Egypt and Rwanda: We offer safaris in all this destination in Africa.

Safari holidays in Africa with its abundant wildlife, scenic grandeur, unsurpassed adventures, and varied cultural splendors - all these elements combining to give you a distinctive glimpse into this unique continent.
| | | |
| --- | --- | --- |
| | Mara Express-3 DAYS | |
This fascinating package offers you a luxury of comfort within a short time where value of money and an African wildlife experience cannot be matched with good memories on Africa wilderness…..
Masai Mara Game Reserve is widely considered to be Africa's greatest reserve where the Masai community co-exists in harmony with the wildlife. This unique co-existence of man and wildlife makes this Masai land one of the worlds most unique wilderness regions. The Mara is home to a breathtaking array of life. The vast grassland plains are scattered with herds of Zebra, Giraffe, Gazelle, and Topi. The Acacia forests abound with Bird life and Monkeys. Elephants and Buffalo wallow in the wide Musiara Swamp. The Mara and Talek rivers brim with Hippos and Crocodiles
DAY 1
NAIROBI –MAASAI MARA
0730 hrs – This morning drive to Masai Mara via the Great Rift Valley to arrive at Masai Mara in time for lunch at Mara Sopa Lodge / Mara Simba. 1530 hrs- go for an afternoon game drive till dusk.
The Mara offers wildlife in such variety and abundance that it is difficult to believe: over 450 species of animals have been recorded here. You will easily see lions, rhinos, hippos, crocodiles, giraffe, wildebeests, zebras, buffalo, warthogs, hyenas, jackals, wild dogs, buffalo, leopard, many kinds of antelopes and elephant. It is in the Mara that perhaps the most spectacular event of the natural world takes place. This is the annual migration of millions of wildebeest and zebra from the Serengeti (Tanzania) in search of water and pasture. Following on their heels are the predators of the savanna- lion, cheetah, wild dog, jackal, hyena and vultures. Dinner and overnight at Masai Mara Sopa Lodge / Mara Simba Lodge.
Day 2:
MAASAI MARA
0630 Hrs. Early morning game drive in the reserve. Thereafter late breakfast and relax at leisure. After lunch at the lodge you will have early afternoon at leisure. 1600 hrs - Afternoon game drive till dusk. Dinner and overnight at Mara Sopa Lodge / Mara Simba Lodge.
Day 3:
MAASAI MARA - NAIROBI
OPTIONAL BALLOON SAFARI AT AN EXTRA COST OF USD 450.00
Normal pick up is at 0600 hrs- take the opportunity to fly over the Mara in a Hot air Balloon provided at extra cost. If you can spare the money, viewing abundant game afloat a balloon is an unforgettable experience. BALLOON SAFARI An exclusive excursion over the Masai Mara plains, offering unparalleled panoramic views of the awe-inspiring landscape. A very popular excursion for those clients willing to spend that little bit extra, and can be added to any safari that includes a night in the Masai Mara at any of the lodges/camps.
After breakfast return to Nairobi arriving around mid day and drop off at Nairobi hotel or at Jomo Kenyatta International Airport.
| | | |
| --- | --- | --- |
| | Africa Hotels/Resorts/Camps/Lodges | |
Africa Hotels/Resorts/Camps/ Lodge If you are looking for Accommodation in Africa and wanting to enjoy your vacation or safari at one of Africa's luxury holiday resorts such as Sun City or a superb wildlife game lodge with many mammals, birds, reptiles and beautiful flora and eco-systems such as Mala Mala , Sabi Sabi, Singita or the Serengeti then you have come to the correct website.

As a discerning traveller, you would like to spend your money wisely and have a memorable vacation or safari in Africa and thus we have chosen only the best holiday resorts, wildlife lodges & luxury African hotels to feature on our web-site..
| | | |
| --- | --- | --- |
| | OUR MEMBERSHIPS | |
Join us on:
Facebook: Crane Travel & Tours Ltd
Twitter: Crane Travel
Linked In: Joshua Hallonda
Tripatini: Crane Travel & Tours Ltd
"Without Crane Travels You Are On Your Own"
| | | |
| --- | --- | --- |
| | Hotel Booking | |
| | | |
| --- | --- | --- |
| | Client Testimonials | |
"They are the best in business! Excellent service,compentent workers,very professional..."


- John Mckenzie
"I'm really satisfied with Crane service,they made me feel like I'm their only client. "


- Jane Walter
View more