| | | |
| --- | --- | --- |
| | Categories | |
Safaris in Kenya
Safaris to Tanzania
Tours to Egypt
Seychelles Services
South Africa Safaris
Ethiopia Safaris
Zanzibar Safaris
Rwanda Safaris
Uganda Safaris
Short Excursions in Kenya
| | | |
| --- | --- | --- |
| | Tours & Safaris | |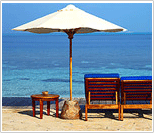 Land of sunlight, space and splendor, land of elephant, lion, leopard and cheetah, she stamps her imprint on your soul like nowhere else on earth. South Africa, Tanzania, Kenya, Uganda, Seychelles, Egypt and Rwanda: We offer safaris in all this destination in Africa.

Safari holidays in Africa with its abundant wildlife, scenic grandeur, unsurpassed adventures, and varied cultural splendors - all these elements combining to give you a distinctive glimpse into this unique continent.
| | | |
| --- | --- | --- |
| | Kenya Bird watching and wildlife Safari Tours | |
DAY 01
On arrival at Jomo Kenyatta International Airport, you will be met and transferred to the Panafric Hotel; the day is yours to relax, allowing your mind and body time to adjust to different time zones. Your host for those who wish to explore the city can arrange optional activities. Lunch and dinner on own account. Overnight at PANAFRIC HOTEL (bed and breakfast).
DAY 02
This morning after breakfast, we will depart for Mount Kenya National Park with a couple of en route birding stopovers. Among many local hotspots that we will visit, we will stop at Thika, where small waterfalls form as the Thika and Chania rivers tumble over low cliffs.
Along their banks of the river we will be looking for species like African Black Duck, Brown-hooded Kingfisher and Mountain Wagtail, just to name a few. We will hope to arrive in time for lunch and after lunch we will spend the rest of the day birding around the lodge with dinner and overnight at Mountain Lodge. (Fullboard)
Mountain Lodge is situated besides a pond and natural salt lick high on Mt. Kenya National Park at the Mount Kenya forest. The mountain forests of East Africa are endangered, most having been logged and cultivated with tea and temperate vegetables.
Rare and shy forest animals are sometimes seen here and we'll look for the Black Rhino, Forest Elephant, Giant Forest Hog, Suni Antelope, and Bushbuck just to name a few. Dozens of birds are limited to these heights and in particular we will look for Thick-billed Seedeater, Hunters Cisticola, Eastern Bronze-naped Pigeon and Crowned Eagle, among others.
If the weather is clear we shall enjoy the views of the snow-capped summit of Mount Kenya.
DAY 03
This morning after breakfast and our final morning bird walk here; we will drive to Lake Nakuru National Park cutting across the Solio Plains and break our journey with a lunch stopover at the famous Thomson Falls Lodge. Later proceed on to arrive at Lake Nakuru in time for an evening en route game drive towards Sarova Lion Hill Lodge, where we will have dinner and overnight at Lion Hill Lodge. (Fullboard)
Lake Nakuru is the most famous of the Rift Valley's lakes. With very attractive Yellow-barked Acacias (fever trees) and magnificent escarpments with an impressive Euphorbia Forest, the park has been recognized as an international Biosphere. Lake Nakuru is well known for holding spectacular concentrations of Lesser Flamingos and small numbers of Greater Flamingos.
Birdlife is abundant and we will hope to see; Little Grebes, Great White & Pink-backed Pelicans, Great & Long-tailed Cormorant, Little and Great Egrets, Sacred Ibis, African Spoonbill, Egyptian Goose, Cape Teal, Coqui and Hildebrandt's Francolins, Pied Avocet, Black-winged Stilt, Kittlitz's and Blacksmith Plovers.
Among the wealth of the African mammals, we will enjoy seeing the Black & White Rhinos, Bohor Reedbuck, Common & Deffassa Waterbucks, Impala, African Cape Buffalo, Rothschild's Giraffe, Silver-backed Jackals, Spotted Hyena, and the tree-climbing Lions. Nakuru is also one of the best places in Kenya to chance for the Leopards.
DAY 04 - 05
After breakfast, we will set off for a morning game drive and then proceed on to Lake Baringo to arrive in time for lunch at Lake Baringo Club. The rest of the day will be spent bird watching at the club's beautiful grounds and the lake's shoreline. Dinner and overnight at Lake Baringo Club. (Fullboard)
Lake Baringo is in a dry, rocky area with acacia bushes and is one of the Kenya's top birding hotspot. The following are just a few of the species we hope to see; Northern Red Bishops, Jackson's & Hemprich's Hornbill, Jackson's Golden-backed, Black-headed, Little, Lesser Masked, White-billed and Northern Masked Weavers.
Other interesting species includes; Dark Chanting Goshawk, Shikra, African Fish Eagle, Lanner Falcon, African Jacana, Black-headed Plovers, Malachite, African Pygmy and Pied Kingfishers, Rufous-crowned Roller, Red-fronted Barbet, Brown-tailed Rock Chat, Grey-backed Fiscal, Sulphur-breasted and Grey-headed Bush Shrikes, Bristle-crowned Starling, Beautiful Sunbird, Heuglin's Courser, White-faced Scops & Verreaux's Eagle-owl, Slender-tailed Nightjar and Green-winged Pytilia.
DAY 06
After breakfast this morning, we will depart for Kakamega Forest with lunch boxes to allow us enjoy the many birding hotspots along the way. We will drive across the beautiful Kerio Valley and Tugen Hills, looking for several species along the way and enjoying the breathtaking views of the rift valley.
Arriving at Rondo Retreat Centre in the afternoon, gives us some time to bird watch around the retreats beautiful grounds for the remaining hours of the day. Dinner and overnight at Rondo Retreat Centre.(Fullboard)
DAY 07
Today we will have a full day bird watching at Kakamega Forest with all meals and our second night at The Rondo Retreat Center.This is the easternmost extension of the vast rain forest, which covers much of Zaire and Uganda. Today Kakamega is a" forest island ", which is excellent for bird watching and with many species not found elsewhere in Kenya being resident there and the surrounding area.
Grey Parrot, Great Blue Turaco, Blue-headed Bee-eater, Black and White Casqued Hornbill, Yellow-spotted Barbet, Hairy-breasted Barbet, Brown-eared and Yellow-crested Woodpeckers, African Broadbill, many species of Illadopsis and Greenbuls, Southern Hyliota, Jameson's, Chestnut and Yellow-bellied Wattle-eyes, Pink-footed Puffback and Red-headed Bluebill.
DAY 08
Today we will spend the morning bird watching at the grounds of Rondo Retreat Centre and the nearby river line forest. After lunch at Rondo, we will drive to Kisumu and after check in at Kisumu Imperial Hotel; we will later visit the famous Dunga Swamp (one of the strong hold of rare Lake Victoria swamp species) for an evening bird walk.
Here we will look for species like Papyrus and Brimstone Canaries, Red-chested Sunbird, Woodland Kingfisher, Open-billed Stork, Carruthers's and Winding Cisticolas, Black-headed Gonolek, among others. Dinner and overnight at Kisumu Sunset Hotel. (Fullboard)
DAY 09
After breakfast head to Maasai Mara with a lunch stop over en route and arrive at the Mara in time for the evening game drive on the way to Kichwa Tembo Camp where we will have dinner and overnight at Kichwa Tembo Camp (Fullboard)
DAY 10-11
We will have two further full days at Maasai Mara with a set of game/ bird drives and with all meals and Overnightt at Kichwa Tembo Camp.(Fullboard)
The Maasai Mara offers a wonderful collection of wildlife with all the usual plains game occurring here. This includes large numbers of African Elephant, African Buffalo, Common Warthog, Maasai Giraffe, White-bearded Gnu (or Simply Common Wildebeest), Waterbuck, Topi, Kongoni (or Coke's Hartebeest), Impala, Grant's and Thomson's Gazelles, and Common Zebras. If we are lucky, we will see the vast migration of wildebeests, zebras, as they come in or head back to Serengeti plains.
The Mara is probably one of the best places in Africa to see the 'Big Cats' with all the members represented here, sometimes in unusually big prides. Along the rivers herds of Hippopotamus will be found basking in the shallow edges or on the banks of Mara River. Other mammals of interest include Silver-backed Jackal, the delightful Bat-eared Fox, Banded Mongoose and the Spotted Hyena.
Birdlife is abundant, with birds of prey well represented; about 57 species have been recorded here including 6 species of Vultures. Notable species here are, Woodland Kingfisher, Red-fronted and Usambiro Barbets, Grey Kestrel, White-headed, Rüppell's Griffon, Hooded, African White-backed and Lappet-faced Vultures, Black-chested Snake Eagle, Nubian & Cardinal Woodpeckers, Flappet Lark, Yellow-throated Long claw, Northern Anteater and Sooty Chats, Tawny-flanked Prinia, Ashy, Northern Black and African Blue Flycatchers, African Wattled Plover, the 'Swahili' form of the Grey-headed Sparrow and Cinnamon-breasted Rock Bunting.
DAY 12
After our final breakfast at the Mara we will drive to Nairobi with lunch en route and only stopping to look for any missed species so far. As we near Nairobi we shall stop at Limuru Ponds, which often hold an almost complete range of East African ducks, and other waders. In particular we will look for; White-backed, Yellow-billed and Maccoa Ducks, Red-billed and Hottentot Teals, Southern Pochard, Little Grebes, Knob-billed Ducks, Fulvous & White-faced Whistling Ducks and Red-knobbed Coot. Feeding amongst them are Yellow-billed Storks and, Sacred Ibis and African Spoonbills. After arrival at Nairobi, we will transfer to Nairobi Serena Hotel for our day room, dinner at the Brazillian styled Carnivore restaurant followed by a transfer to JKIA to meet your outbound flight.
Our Nett Package Costs In Us$ Minimum 2pax.
Cost On Request.
| | | |
| --- | --- | --- |
| | Africa Hotels/Resorts/Camps/Lodges | |
Africa Hotels/Resorts/Camps/ Lodge If you are looking for Accommodation in Africa and wanting to enjoy your vacation or safari at one of Africa's luxury holiday resorts such as Sun City or a superb wildlife game lodge with many mammals, birds, reptiles and beautiful flora and eco-systems such as Mala Mala , Sabi Sabi, Singita or the Serengeti then you have come to the correct website.

As a discerning traveller, you would like to spend your money wisely and have a memorable vacation or safari in Africa and thus we have chosen only the best holiday resorts, wildlife lodges & luxury African hotels to feature on our web-site..
| | | |
| --- | --- | --- |
| | OUR MEMBERSHIPS | |
Join us on:
Facebook: Crane Travel & Tours Ltd
Twitter: Crane Travel
Linked In: Joshua Hallonda
Tripatini: Crane Travel & Tours Ltd
"Without Crane Travels You Are On Your Own"
| | | |
| --- | --- | --- |
| | Hotel Booking | |
| | | |
| --- | --- | --- |
| | Client Testimonials | |
"They are the best in business! Excellent service,compentent workers,very professional..."


- John Mckenzie
"I'm really satisfied with Crane service,they made me feel like I'm their only client. "


- Jane Walter
View more