| | | |
| --- | --- | --- |
| | Categories | |
Safaris in Kenya
Safaris to Tanzania
Tours to Egypt
Seychelles Services
South Africa Safaris
Ethiopia Safaris
Zanzibar Safaris
Rwanda Safaris
Uganda Safaris
Short Excursions in Kenya
| | | |
| --- | --- | --- |
| | Tours & Safaris | |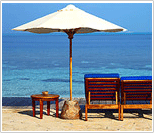 Land of sunlight, space and splendor, land of elephant, lion, leopard and cheetah, she stamps her imprint on your soul like nowhere else on earth. South Africa, Tanzania, Kenya, Uganda, Seychelles, Egypt and Rwanda: We offer safaris in all this destination in Africa.

Safari holidays in Africa with its abundant wildlife, scenic grandeur, unsurpassed adventures, and varied cultural splendors - all these elements combining to give you a distinctive glimpse into this unique continent.
| | | |
| --- | --- | --- |
| | CAMPING SAFARI - 10 DAYS RIFT VALLEY AND WESTERN CIRCUIT | |
DAY 1
NAIROBI – NAIVASHA
Pick up from your hotel in the morning and proceed to Naivasha, a 2hrs drive from Nairobi. Arrive for a walk on Mt Longonot another of the hills that form the Great Rift Valley. After the climb we proceed to the campsite for dinner and overnight.
DAY 2
HELL'S GATE – LAKE BOGORIA
After breakfast our vehicle will drop us at the gate of Hell's Gate to start our trek with a game ranger.
Hell's gate has looming Cliffs gorges that are home to wide variety of birds and animals. It is the only park in Kenya that you can walk or cycle. There are channels cut by water which are truly beautiful and you could easily spend a couple of hours just wandering around.
After the walk have a picnic lunch and then proceed to Lake Bogoria another shallow lake that forms the Rift Valley Lakes.
Lake Bogoria is known as the home of the pink flamingos. It is also here that you will find the hot geysers so hot that you can actually "boil and egg "Do not fall in. Dinner and overnight at a campsite.
DAY 3
LAKE BOGORIA / LAKE BARINGO
After breakfast explore the hot springs on foot. For those who loves bird watching this is a great place to do so. After lunch depart for Lake Baringo for a sundowner boat ride to view hippos and crocodiles. Return to Lake Bogoria for dinner and overnight camping.
DAY 4
LAKE BOGORIA – MT ELGON
After breakfast, drive to Mt Elgon.
Mt. Elgon is the second highest mountain in Kenya. It is 15 million years old compared with the youthful Mt. Kilimanjaro (1 million years old); the staggering age of Elgon becomes apparent. Millions of years of erosion have worn down the massif, which is thought to have once towered over all other African mountains. Dinner and overnight at the bandas situated in the park.
DAY 5
MT ELGON
After breakfast, proceed for guided walking in the park. Hiking to Endebess Bluff and Koitoboss Peak with packed lunch. After lunch trek for Primate and bird watching and cave explorations. Dinner and overnight at park .
DAY 6
MT ELGON – KAKAMEGA
After breakfast, depart Elgon and drives to Kakamega rain forest where we proceed on a guided walk of Kakamega Forest.
You can choose to have tour guided or self guided nature walks, night walks, bird, butterfly and primate watching, camping and picnicking will keep you glued to this beautiful haven. The national reserve comprises of both Kisere and Buyangu Reserves for a total of 44.399km2. The Reserve is under strict protection management.
Being the only remnant in Kenya of the unique Guineo-Congolian forest ecosystem, the park offers unique wildlife and scenic beauty. The falls along the River Isiukhu and the riverine atmosphere along the Isiukhu River trail make you feel relaxed on the trail. Buyangu viewpoint gives a quick bird eye-view of the forest canopy. At the picnic site you can sit back and relax under the grass-thatched rest house while watching water birds at the water point… binoculars are a must carry here.
Dinner and overnight camping.
DAY 7
KAKAMEGA - KISUMU
After breakfast explore the other parts of Kakamega forest before proceeding to Kisumu after lunch. Camp at Dunga beach on the shores of Lake Victoria.
DAY 8
KISUMU – MASAI MARA
After breakfast drive to Masai Mara with a picnic lunch en route. Arrive at the camp site where you set tents. Dinner and overnight camping.
DAY 9
MASAI MARA
Full day at the Masai Mara to experience the Mara magic.
The Masai Mara is 320sq Km open grassland dotted with acacia trees. It is watered by the Mara River. It is at the Mara river that the spectacular wild beast migration unfold every year in July and august. You have a chance of seeing all the big five, elephants, lion king of the jungle, rhinos, Buffalo and leopard besides other animals like giraffes, zebras, gazelles, impalas, hyena, cheetahs and many more. Dinner and overnight camping.
DAY 10
MASAI MARA -NAIROBI/ CARNIVORE -DEPARTURE
After one more game drive in the morning you go back the lodge for breakfast and check out. Game viewing enroute.
Your may visit (optional) a Masai village on the way to see Masai Manyattas, buy curios or even enjoy a traditional dance.
You will reach Nairobi in time for lunch. The afternoon may be spent shopping/relaxing and a brief city tour before going to the world famous carnivore restaurant for a farewell dinner in the evening .You will then be transferred to the Airport to take you flight back home.
| | | |
| --- | --- | --- |
| | Africa Hotels/Resorts/Camps/Lodges | |
Africa Hotels/Resorts/Camps/ Lodge If you are looking for Accommodation in Africa and wanting to enjoy your vacation or safari at one of Africa's luxury holiday resorts such as Sun City or a superb wildlife game lodge with many mammals, birds, reptiles and beautiful flora and eco-systems such as Mala Mala , Sabi Sabi, Singita or the Serengeti then you have come to the correct website.

As a discerning traveller, you would like to spend your money wisely and have a memorable vacation or safari in Africa and thus we have chosen only the best holiday resorts, wildlife lodges & luxury African hotels to feature on our web-site..
| | | |
| --- | --- | --- |
| | OUR MEMBERSHIPS | |
Join us on:
Facebook: Crane Travel & Tours Ltd
Twitter: Crane Travel
Linked In: Joshua Hallonda
Tripatini: Crane Travel & Tours Ltd
"Without Crane Travels You Are On Your Own"
| | | |
| --- | --- | --- |
| | Hotel Booking | |
| | | |
| --- | --- | --- |
| | Client Testimonials | |
"They are the best in business! Excellent service,compentent workers,very professional..."


- John Mckenzie
"I'm really satisfied with Crane service,they made me feel like I'm their only client. "


- Jane Walter
View more