| | | |
| --- | --- | --- |
| | Categories | |
Safaris in Kenya
Safaris to Tanzania
Tours to Egypt
Seychelles Services
South Africa Safaris
Ethiopia Safaris
Zanzibar Safaris
Rwanda Safaris
Uganda Safaris
Short Excursions in Kenya
| | | |
| --- | --- | --- |
| | Tours & Safaris | |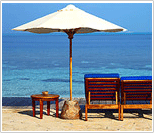 Land of sunlight, space and splendor, land of elephant, lion, leopard and cheetah, she stamps her imprint on your soul like nowhere else on earth. South Africa, Tanzania, Kenya, Uganda, Seychelles, Egypt and Rwanda: We offer safaris in all this destination in Africa.

Safari holidays in Africa with its abundant wildlife, scenic grandeur, unsurpassed adventures, and varied cultural splendors - all these elements combining to give you a distinctive glimpse into this unique continent.
| | | |
| --- | --- | --- |
| | Best of Kenya Lakes (13 DAYS) | |
Views around Mt. Kenya and the lakes are spectacular, while the big-game in Masai Mara is unforgettable. Explore the Rift Valley lakes this area with field Birding are famous for their abundance of other waterfowl, Nairobi /Thika /Mt. Kenya / Lake Baringo /Kakamega forest / Lake Victoria / Lake Nakuru /Lake Naivasha / Masai Mara
DAY 1
Nairobi – Mt Kenya.
Today we leave in the morning and head Northward of "the city in the sky" towards Thika, past Blue Post Inn - unique with its twin waterfalls Chania and Thika Falls.
Continue eastwards until the slopes of Mt Kenya, Naro Moru where mountain forest gives way to valley grassland. Unique birds to this area include, Eastern double collared sunbird, Alpine swift, Black Chested snake eagle, Narina Trogon, Scaly throated honey guide, Mountain Wagtail, White headed wood hoopoe, African Black Duck, Grey Cuckoo shrike and Yellow-bellied waxbill.
Dinner and overnight stay at Naro Moru River Lodge / Mt Kenya Safari Club / Mountain Lodge.
DAY 2
Mt. Kenya
We will spend the whole day birding at this Mountain Lodge with montane forest. Rare species likely to be seen include; Green Ibis, Lesser Spotted Eagle, Harrier Hawk, Rufous Sparrow hawk, Ayre's Hawk Eagle. Black stork, Red Fronted Parrots, Green Ibis Common snipe, Mountain Buzzard, Bronze napped pigeon Mountain white-eye, Abbots Starling, Sharpe's Starling, Mountain Oriole and Thick-billed seedeater.
Dinner and Overnight stay will be at Naro Moru River Lodge / Mt Kenya Safari Club / Mountain Lodge.
DAY 3
Mt. Kenya - Lake Baringo/ Lake Bogoria
We leave in the morning and head for Lake Bogoria with a stop at the Nyahururu Waterfalls, there are possibilities of sighting Chestnut-Winged Starlings, Slender billed starling, Rock Martin, Grey cuckoo shrike around the waterfalls. Proceed on by road into the Great Rift Valley and onto Lake Bogoria National Park.
The lake is the heart of an arid landscape, in the shadow of the dramatic walls of the Siracho Range. The soda waters of the lake attract massive flocks of Flamingo, and the lake is often carpeted with pink. The 32 sq km lake is still volcanically active, and the Western shore is lined with spouting geysers, spurting steam and bubbling geothermal pools. Fresh water springs at the lake edge attract an abundance of birds and wildlife.
There are many Fish Eagles, which often prey on the local flamingos. The shores are always lined with Gazelle, Zebra, Baboons and this is one of the best places to see Greater Kudu. Dinner and Overnight will be at Lake Bogoria Spa Resort.
DAY 4
Lake Baringo
Depart for Lake Baringo, well known by many avid Ornithologist as mecca for Birds, with 500 species of birds having been recorded. Explore this area with field Birding around Lake Baringo, it's environs, the Cliffs and the bushes. There are possibilities to see rare species like, Cape Eagle Owl, White-faced Scops Owl, Jackson's Hornbill, Hemprich's Hornbill, Brown-Tailed Rock Chat, Nothern Red Bishop, Northern Masked Weaver and White Billed Buffalo Weaver, Olivaceous Warbler, Northern brownbul, Jackson's golden backed weaver, Little weaver, Brown Tailed Rock Chat, Goliath heron, Northern Shoveller, Verreauxs eagle owl, Bristle crowned starling, Senegal Thicknee, Pygmy falcon, Blue checked bee-eater.
Dinner and Overnight will be at Lake Baringo Country Club.
DAY 5
Lake Baringo - Kakamega forest
from west to east. It contains an excellent representation of bird, animal, and plant species including an array of primates. Kakamega forest through Eldoret. Kakamega forest's aviauna is rich and unusual in its composition. Two globally threatened species reside here, Chapins Flycatcher and Turners Eremomela. The aviauna is unique not only nationally but also continentally; Today we leave lake Baringo and head to an isolated remnant of the equatorial rain forest that once spread over Africathe forest holds large populations of Black and white colobus and Red tailed monkeys among others. Dinner and Overnight stay at Rondo Retreat Center.
DAY 6
Kakamega forest
Full day bird walk at the eastern most extension of the great tropical rain forest stretching from west Africa. This forest is renowned for its uniqueness and richness in bird life and species like, Turners Eremomela, Black billed Turaco, Great blue turaco, Cameroon Sombre Green bull, Little grey Green bull, Yellow Bellied Wattle eye, Purple-throated cuckoo, Hairy Breasted Barbet, Grey breasted Illadopsis, African Grey Parrot, Square tailed drongo and Chapins Flycatcher.
Lunch, Dinner and Overnight stay will be at Rondo Retreat Center.
DAY 7
Kakamega forest - Lake Victoria
We depart this morning after our breakfast and head southwards to the shore's Lake Victoria, our bird walk will be focusing on the Dunga beach Swamp.Tthis site is home to one of the most reliable sites in Kenya for the scarce and threatened papyrus yellow warbler. Papyrus Gonolek, Swamp fly catcher, Marsh Tachgra, Jacksons golden backed weaver, Red chested sunbird, Sedge warbler, Carruthers's Cisticola, Southern red bishop, Northern brown throated weaver, Greater swamp warbler.
Lunch, Dinner and Overnight tonight will be Imperial hotel / Sunset Hotel.
DAY 8
Lake Victoria - Lake Nakuru
We leave this morning and proceed to Lake Nakuru National Park coloured with a shimmering flamingo pink from thousands of the beautiful birds lining its shores. Nakuru National Park, a shallow and strongly alkaline lake, with surrounding acacia woodland & grassland. Firstly gazetted as a bird sanctuary is, known for its bird life for the thousands of Lesser and Greater flamingos make this lake their home, among hundreds of other Species unique to this area which include, White winged Black Tern, Hilderbrants Francolin, African fish eagle, Steppe eagle, Grey crested Helmet Shrike, Red-capped lark, Spotted Crake. Wildlife is also in abundance here. Lake Nakuru National Park has been made into one of Kenya's rhino sanctuary.
Lunch, dinner and overnight stay tonight will be at Sarova Lion Hill Lodge / Lake Nakuru Lodge / Flamingo Hill Camp. DAY 9 Lake Nakuru - Lake Naivasha
Depart for Lake Naivasha morning bird walk or boat ride (Optional), the only fresh water rift valley lake in Kenya. It's unique in that its' freshness is maintained by a combination of underground out flow and sedimentation of salts. The lake supports a diverse water-bird community, with more than 80 species recorded regularly. It is a significant site for Red knobbed coots, African spoonbill, African jacana and little grebes depending on water levels.
Lunch, dinner and overnight at Lake Naivasha Country Club / Lake Naivasha Sopa / Great Rift Valley Lodge / Lake Naivasha Simba / Lake Naivasha Resort.
DAY 10
Lake Naivasha - Maasai Mara
Drive across acres of wheat and barley to Masai Mara. The Masai Mara Game Reserve, is regarded as the most magnificent natural theatre in the world. Set in the heart of Africa's Great Plains, the Masai Mara boasts 1,672 square kilometers of unspoiled wilderness. It is home to the highest concentration of animals and birds anywhere on the continent.
Lunch followed by an afternoon game drive.
Dinner and Overnight stay at Mara Serena Lodge / Mara Sopa Lodge / Mara Simba Lodge / Sarova Mara Tented Camp / Keekorok Lodge / Sekenani Camp / Siana Springs Tented Camp / Kichwa Tembo Camp / Mpata Safari Club.
DAY 11/12
Masai Mara
Two full days in the Masai, the extensive grasslands are a strong hold to the threatened, migratory Corncrake and theJackson's widowbird. The bush and woodlands around the reserve also hold some unique bird species, more than 450 bird species have been recorded in the Mara, including 12 species of cisticola and birds of prey. Large numbers of palaerctic migrants winter in the area including Caspian plovers and white storks. Other local and unusual birds in the Mara include Rock Cisticola, Rufous Bellied Heron, Denham's Bustard, Black Coucal, Red Tailed chat, Pale Wren Warbler, Tabora Cisticola, Yellow Bellied Hyliota, Green-capped Eremomela and Magpie Shrike. near threatened
All meals and Overnight stay will be at Mara Serena Lodge / Mara Sopa Lodge / Mara Simba Lodge / Sarova Mara Tented Camp / Keekorok Lodge / Sekenani Camp / Siana Springs Tented Camp / Kichwa Tembo Camp / Mpata Safari Club.
DAY 13
Masai Mara - Nairobi
After breakfast, we drive back to Nairobi arriving in time for lunch at Carnivore Restaurant / Pampa Restaurant. Thereafter you will be transferred to the airport in time for your International departure flight or drop off at your Hotel.
END OF SAFARI
| | | |
| --- | --- | --- |
| | Africa Hotels/Resorts/Camps/Lodges | |
Africa Hotels/Resorts/Camps/ Lodge If you are looking for Accommodation in Africa and wanting to enjoy your vacation or safari at one of Africa's luxury holiday resorts such as Sun City or a superb wildlife game lodge with many mammals, birds, reptiles and beautiful flora and eco-systems such as Mala Mala , Sabi Sabi, Singita or the Serengeti then you have come to the correct website.

As a discerning traveller, you would like to spend your money wisely and have a memorable vacation or safari in Africa and thus we have chosen only the best holiday resorts, wildlife lodges & luxury African hotels to feature on our web-site..
| | | |
| --- | --- | --- |
| | OUR MEMBERSHIPS | |
Join us on:
Facebook: Crane Travel & Tours Ltd
Twitter: Crane Travel
Linked In: Joshua Hallonda
Tripatini: Crane Travel & Tours Ltd
"Without Crane Travels You Are On Your Own"
| | | |
| --- | --- | --- |
| | Hotel Booking | |
| | | |
| --- | --- | --- |
| | Client Testimonials | |
"They are the best in business! Excellent service,compentent workers,very professional..."


- John Mckenzie
"I'm really satisfied with Crane service,they made me feel like I'm their only client. "


- Jane Walter
View more