| | | |
| --- | --- | --- |
| | Categories | |
Safaris in Kenya
Safaris to Tanzania
Tours to Egypt
Seychelles Services
South Africa Safaris
Ethiopia Safaris
Zanzibar Safaris
Rwanda Safaris
Uganda Safaris
Short Excursions in Kenya
| | | |
| --- | --- | --- |
| | Tours & Safaris | |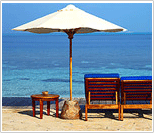 Land of sunlight, space and splendor, land of elephant, lion, leopard and cheetah, she stamps her imprint on your soul like nowhere else on earth. South Africa, Tanzania, Kenya, Uganda, Seychelles, Egypt and Rwanda: We offer safaris in all this destination in Africa.

Safari holidays in Africa with its abundant wildlife, scenic grandeur, unsurpassed adventures, and varied cultural splendors - all these elements combining to give you a distinctive glimpse into this unique continent.
| | | |
| --- | --- | --- |
| | Amboseli-Treetops-Mara-Nairobi City Tours | |
DAY 1
Met on arrival at the Jomo Kenyatta International Airport s and drive south to Amboseli National Park arriving at Amboseli Sopa Lodge in time for lunch.
Later this afternoon, enjoy a game viewing drive returning to your lodge for dinner and overnight.
AMBOSELI NATIONAL PARK
Amboseli National Park is situated at the foot of Africa's highest mountain, Mt. Kilimanjaro that lays some 250 Km southeast of Nairobi. The snow-capped peak of Mt. Kilimanjaro rising above a saucer of clouds, dominates every aspect of Amboseli and forms a backdrop to an impressive display of wildlife with its population of the lions, elephant, leopard, cheetah, buffalo and other savannah game. Amboseli is simply a photographer's paradise
DAY 2
Breakfast at your lodge. After breakfast this morning drive to the Aberdares via Nairobi arriving in time for lunch at a local restaurant. After lunch continue north to the Aberdares arriving in time for a late afternoon transfer to the Tree tops
Outspan is situated along the slopes of the Aberdares range of mountains only three hours drives' from Nairobi, an area of outstanding scenic beauty and fine views of Mount Kenya.
Only 30 minutes drive from the Outspan Hotel is the Tree Tops, a lookout in the very heart of the Aberdares National Park. The evening is spent watching the waterholes, which surrounds the lodge with good chances for seeing Rhinos, Buffalo, Lion, Elephants or even the rare Bongo.
Dinner and overnight at the Treetops
PLEASE NOTE THAT ONLY A SMALL OVERNIGHT BAG IS ALLOWED AT THE TREE TOPS
DAY 3
After breakfast, drive through the Great Rift Valley to Lake Nakuru National Park arriving in time for lunch at Lake Nakuru Lodge. Lake Nakuru is famous for its extreme numbers of flamingoes, so abundant in some months that they seem to form a pink band along the lakeshores. The park also offers a wide variety of other wildlife including giraffe, buffalo, waterbuck, lion, rhino and many other species.
Afternoon at leisure.
Enjoy an afternoon game viewing drive returning to the lodge for dinner and overnight.
DAY 4
After breakfast this morning, drive across the floor of the Great Rift Valley to the Masai Mara National reserve arriving in time for lunch at the Mara Sopa Lodge
Masai Mara Game Reserve is widely considered to be Africa's greatest reserve where the Masai community co-exists in harmony with the wildlife. This unique co-existence of man and wildlife makes this Masai land one of the worlds most unique wilderness regions. The Mara is home to a breathtaking array of life. The vast grassland plains are scattered with herds of Zebra, Giraffe, Gazelle, and Topi. The Acacia forests abound with Bird life and Monkeys. Elephants and Buffalo wallow in the wide Musiara Swamp. The Mara and Talek rivers brim with Hippos and Crocodiles.
Enjoy an afternoon of game viewing drive in this natural paradise returning to the lodge for dinner and overnight.
DAY 5
Whole day in the Mara with an early morning and afternoon game viewing drives.
All meals included with overnight at your Lodge.
Excursions such as Balloon safari are also available in the Masai Mara.
BALLOON SAFARI An exclusive excursion over the Masai Mara plains, offering unparalleled panoramic views of the awe-inspiring landscape. A very popular excursion for those clients willing to spend that little bit extra, and can be added to any safari that includes a night in the Masai Mara at any of the lodges/camps.
DAY 6
After breakfast this morning, drive back to Nairobi arriving in time for lunch at your own arrangements
Later this afternoon you will be taken for a city tour of Nairobi including the Kenyatta International Conference Center, Parliament Buildings, the Railway Museum and the renowned Nairobi National Museum; displaying flora and fauna of Kenya, early man, artifacts from pre-historic sites, tribal regalia; and a visit to the adjacent snake park not forgetting the August 7 memorial park
After the tour you will be transferred to the Panafric hotel for overnight stay Dinner under own arrangements.
DAY 7
Breakfast at your hotel Check out from your hotel Later this day you will be picked from your hotel and transferred to the Jomo Kenyatta international airport for your scheduled departure flight.
| | | |
| --- | --- | --- |
| | Africa Hotels/Resorts/Camps/Lodges | |
Africa Hotels/Resorts/Camps/ Lodge If you are looking for Accommodation in Africa and wanting to enjoy your vacation or safari at one of Africa's luxury holiday resorts such as Sun City or a superb wildlife game lodge with many mammals, birds, reptiles and beautiful flora and eco-systems such as Mala Mala , Sabi Sabi, Singita or the Serengeti then you have come to the correct website.

As a discerning traveller, you would like to spend your money wisely and have a memorable vacation or safari in Africa and thus we have chosen only the best holiday resorts, wildlife lodges & luxury African hotels to feature on our web-site..
| | | |
| --- | --- | --- |
| | OUR MEMBERSHIPS | |
Join us on:
Facebook: Crane Travel & Tours Ltd
Twitter: Crane Travel
Linked In: Joshua Hallonda
Tripatini: Crane Travel & Tours Ltd
"Without Crane Travels You Are On Your Own"
| | | |
| --- | --- | --- |
| | Hotel Booking | |
| | | |
| --- | --- | --- |
| | Client Testimonials | |
"They are the best in business! Excellent service,compentent workers,very professional..."


- John Mckenzie
"I'm really satisfied with Crane service,they made me feel like I'm their only client. "


- Jane Walter
View more