| | | |
| --- | --- | --- |
| | Categories | |
Safaris in Kenya
Safaris to Tanzania
Tours to Egypt
Seychelles Services
South Africa Safaris
Ethiopia Safaris
Zanzibar Safaris
Rwanda Safaris
Uganda Safaris
Short Excursions in Kenya
| | | |
| --- | --- | --- |
| | Tours & Safaris | |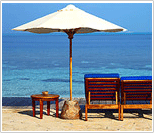 Land of sunlight, space and splendor, land of elephant, lion, leopard and cheetah, she stamps her imprint on your soul like nowhere else on earth. South Africa, Tanzania, Kenya, Uganda, Seychelles, Egypt and Rwanda: We offer safaris in all this destination in Africa.

Safari holidays in Africa with its abundant wildlife, scenic grandeur, unsurpassed adventures, and varied cultural splendors - all these elements combining to give you a distinctive glimpse into this unique continent.
| | | |
| --- | --- | --- |
| | Historic Route | |
Day 1:
Arrive in Addis Ababa, city tour of Addis
On arrival in Addis Ababa you will be met by our representatives and transferred to Ghion Hotel. In the afternoon, city tour of Addis Ababa. O/n Ghion Hotel
Day 2:
Fly Bahir Dar. Morning, Blue Nile Falls afternoon Boat trip
After breakfast fly to Bahar Dar. After check into the Hotel and refreshment, we take a boat trip on Lake Tana to visit ancient monasteries. We will visit two of the most accessible and representative of the monasteries, still serving their original function, Ura Kidane Mehret, and Azwa Maryam. In the afternoon we pay a visit to the impressive Blue Nile Falls, locally known as Tis Isat or 'Smoke of Fire'. Overnight Tana Hotel
Day 3:
Drive Gondar Tour of Gondar
We experience typically in an Ethiopian African landscape as we drive from Bahir Dar to Gondar- 180 kms over wide grazing land, hilly mountains with numerous farmlands. The rest of the day visit attractions in Gondar. The attractions that we visit in Gondar includes: Castles of Gondar- are included in the World Heritage List. the royal Fasiledes Bath and the Church of Debre Berhan Selassie with its unique murals. Overnight Goha Hotel
Day 4: Fly Lalibela
We take a short flight to Lalibela then drive 23kms to the town where all the 11 monolithic Rock Hewn Churches of Lalibela are situated. Today we visit the first group of six churches lie in rock cradles one behind the other: Bet Golgotha, Bet Mika'el, Bet Maryam, Bet Meskel, Bet Danaghel and Bet Medhane Alem. Bet Medhane Alem, the largest one, is built like a Greek Temple and its stone floor is so polished by the countless numbers of visitors that it reflects shafts of light from apertures in the walls high above. In a corner are three empty graves symbolically dug for biblical patriarchs Abraham, Isaac and Jacob. Overnight Roha or Jerusalem hotel
Day 5:
In Lalibela
After breakfast a mule ride to the 13thc rock hewn monastery of Asheten Mariam. The church is situated on atop a mountain at an altitude of 3150 metres. This will take about 4 hours. We return back to the town for lunch.In the afternoon, visit of the other groups of Rock churches of Lalibela Bet Giyorgis, possibly the most elegant of all the Lalibela churches, lies somewhat isolated in the southwest part of the village on a sloping rock terrace. It can only be reached through a tunnel. The group of four, south of the Jordan River, comprise of Bet Emanuel, Bet Mercurios, Bet Abba Libanos and Bet Gabriel-Rufa'el. Bet Emanuel's elaborate exterior is much praised by art historians. Overnight Roha or Jerusalem hotel
Day 6:
Fly Axum
After breakfast fly to Axum. The ancient city of Aksum is found close to Ethiopia's northern border. It marks the location of the heart of ancient Ethiopia, when the Kingdom of Aksum was the most powerful state between the Eastern Roman Empire and Persia.After check in to Remehay hotel, sightseeing tour of Axum that includes: St. Mary church where the original Arc of the covenant housed in, Archeological Museum, Stelaes, tombs, and palace. Overnight Remehay Hotel
Day 7:
Fly Addis Ababa
After breakfast you will check in to the Airport for your flight to Addis Ababa. O/n Ghion Hotel.
Day 8:
Fly from Addis Ababa to Dire Dawa and drive to Harer
After breakfast fly to Dire Dawa, the second largest city of Ethiopia. Upon arrival drive 55kms to the Walled city of Harar. After check in to Belyneh hotel, will visit The City Wall, the Gates and the narrow streets lined with traditional Harari Gegar houses, the colorful Muslim and Christian markets (known for basketry). After lunch visit the Hareri museum, Rimbaud House, a fine traditional house dating from the period when the French poet Rimbaud lived in Harar. Finally visit the traditional Hararie house within the famous walled city. As evening falls local men attract wild hyenas to the city in a bizarre spectacle as they bravely feed these dangerous scavengers. In the evening you will visit this "Hyena Man". Overnight Belayneh hotel
Day 9: Fly Back to Addis
After breakfast drive to Dire Dawa where you will have a short stay then transfer to the airport and fly to Addis Ababa. En route we stop at the town of Awaday to see the biggest "Chat market in the country". "Chat" a stimulant leaf where people chew to be exited. Upon arrival transfer to hotel for sawer, the rest of the day shopping: in the evening a fare well dinner party in one of the traditional Ethiopian Restaurants with the dancing from the different ethnic groups. Then transfer to the Airport for Departure.
| | | |
| --- | --- | --- |
| | Africa Hotels/Resorts/Camps/Lodges | |
Africa Hotels/Resorts/Camps/ Lodge If you are looking for Accommodation in Africa and wanting to enjoy your vacation or safari at one of Africa's luxury holiday resorts such as Sun City or a superb wildlife game lodge with many mammals, birds, reptiles and beautiful flora and eco-systems such as Mala Mala , Sabi Sabi, Singita or the Serengeti then you have come to the correct website.

As a discerning traveller, you would like to spend your money wisely and have a memorable vacation or safari in Africa and thus we have chosen only the best holiday resorts, wildlife lodges & luxury African hotels to feature on our web-site..
| | | |
| --- | --- | --- |
| | OUR MEMBERSHIPS | |
Join us on:
Facebook: Crane Travel & Tours Ltd
Twitter: Crane Travel
Linked In: Joshua Hallonda
Tripatini: Crane Travel & Tours Ltd
"Without Crane Travels You Are On Your Own"
| | | |
| --- | --- | --- |
| | Hotel Booking | |
| | | |
| --- | --- | --- |
| | Client Testimonials | |
"They are the best in business! Excellent service,compentent workers,very professional..."


- John Mckenzie
"I'm really satisfied with Crane service,they made me feel like I'm their only client. "


- Jane Walter
View more